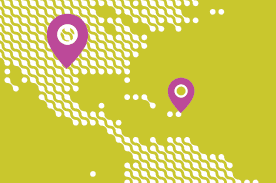 Do you ever get the feeling that you are all alone in this online school process you have chosen or are looking to embark upon?
Yes, there are Penn Foster instructors that are just an email or phone call away, but what about other people just like you? Other students have the same concerns, stresses, and are struggling with the material just like you.
Penn Foster's Student Community offers a great way for you to connect with other students, not just virtually, but also physically by locating students in your area via the Student Map.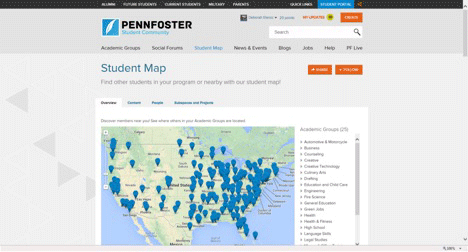 You can narrow your search to other students in your area of study, or for more diversity, allow the search for a specific interest group (study groups or discussion board). Zoom into your state to locate classmates and academic groups.
Next time you are on the community, click on the link for the map and connect with some new friends. Remember, Penn Foster will be hosting another all student Meet Up in the next few months. Keep your eyes open on the blog and the Community calendar for the time and location!
Submitted by Dr. Sherry Pietrzykoski