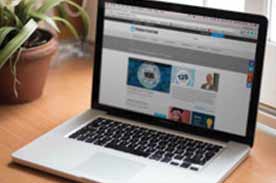 Did you know that Thomas Edison authored a Penn Foster course back in 1910? Or that our first students were Pennsylvania coal miners? Or that we partner with over 70 Job Corps Centers across the country?
Penn Foster has a pretty amazing history, and we are proud to share significant milestones, student success stories, partner highlights, and employee spotlights throughout our 125 years in our newly launched microsite.
All throughout the year we'll be updating the site with fun and engaging content to give you a glimpse into how Penn Foster has evolved throughout the years while remaining dedicated to providing affordable, quality education to anyone that wants it!
Be sure to check it out, and while you're there please share your favorite Penn Foster story with us to be featured on our site!