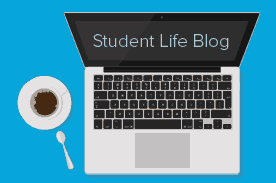 Welcome to our new Penn Foster Student Life blog on Pennfoster.edu. This blog, formerly housed in our Student Community section, is where we hope to help students like you achieve your goals.
Penn Foster is more than just an online school – we are a community of individuals pursuing our goals through learning and achievement. We want to talk about tools for success in online learning, creating and achieving your goals and finding the job you want and deserve. Our team of blog writers represent voices from across Penn Foster from staff and instructors to students themselves. We want to celebrate our students and share tips that have helped them get on a winning path.
This blog is about sharing tips for becoming a successful online student with helpful advice and tips to create good habits. We will also bring you some career support with information about today's most in-demand fields, job hunting tips, and a lot more. We have been at this for 125 years so we know a few things that will help you out!
We have an exciting line up of topics and bloggers for 2015 and beyond. We hope that you discover more about Penn Foster's commitment to our student community and maybe even a bit more about yourself.