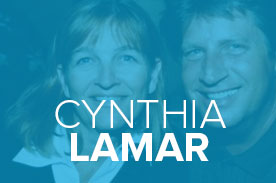 Hi all, my name is Cynthia or Cindy Lamar. I have been attending Penn Foster for three years. I originally started in the Associate of Accounting Program, and last year I decided to upgrade and I transferred to the Bachelor of Business program.
I can't be happier that I decided to make this change. It took a lot of years for me to finally commit to getting back to school. I'm sure the administration office could tell you how many times they sent me information on the school.
So, about three years ago I was faced with having to find a new job after the company that I was working for was going under. I decided that it was time for me to get back in school too. I found an unbelievable job and an unbelievable school. I had my doubts at first about Penn Foster. Could I really get a good education at such an inexpensive cost, would the material taught be up to par? Well, I'm here to tell you that it is.
I have had some extremely challenging classes, English Composition and Intermediate Algebra to name two. I'm very excited to say that I'm finishing up my second semester in the Bachelor of Business program, and I'm also taking an individual Intermediate Accounting class, so I stay current on my accounting skills.
I am hoping that the talk I have seen on the community of Penn Foster starting a CPA program or even a Master's program will come to fruition.
Thank you so much for allowing me to share my experience at Penn Foster, for choosing me as a 2015 Student Ambassador and for allowing me to help you in any way that you need this year.
Please contact me with any questions you might have, and together we will learn more about Penn Foster.
Cynthia's Student Community Profile