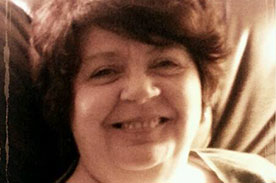 I started in the sales area at Penn Foster in 1996, when it was still known as International Correspondence Schools (ICS). Because I'm not a sales person, at the first available opportunity (exactly one year to the date of my start with the company), I transferred to Customer Service.
After a few years working with Customer Service, I was asked to concentrate on the International division. Since 2002, I have been the "Group Leader" for International Student CARE, and love every minute of it. Working with international students definitely has its challenges, but in my humble opinion, they are the best students that we have (of course, I might be just a wee bit prejudiced). Even though they may be frustrated, sometimes it takes up to eight weeks for international students to receive a shipment, they are always polite and appreciate any way we can assist them.
International students overcome a multitude of problems to be able to complete a program with Penn Foster, whether it's High School, a career program, or a college program. Not only do they have the shipment issue, they also have monetary issues. In most cases, the conversion rate between U.S. funds and their country's funds are astronomical and we only accept payments in U.S. dollars.
There is also the language barrier. No, we are not fluent in every language in International Student CARE. All of our students speak English. However, most of the world is taught British English, not American English. There are different spellings of words, different usages of words that the international student needs to overcome.
In the past thirteen years, it has been my pleasure to assist the international students to complete their programs. "Pleasure" is not a strong enough word to express how much I care for these students, but I can't think of a better one at the moment! What a blessing this has been to me.