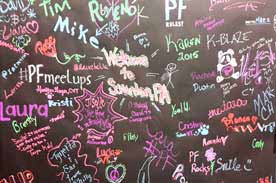 By Stacey Witkowski, Penn Foster 2015 Student Ambassador
What a blast we had! This particular meet up in Scranton Pennsylvania was so well thought out and structured so that each participant, student and staff alike, would have the opportunity to take part in fun activities, get to know more about how Penn Foster operates, stop by each of the helpful stations set up around the room, mingle and get to know one another.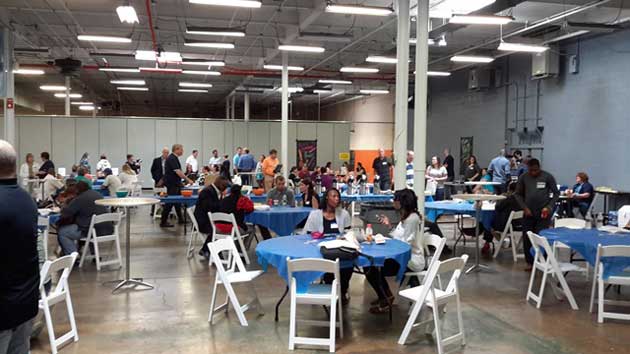 I had the distinct honor to meet several key staff members and instructors: I had a great conversation with Russell Day the Department Chair for Business and Legal Studies; I also got to meet and converse with Bob Messina Business Senior Instructor; Senior Director of Education Services Brent Siniawski my Husband and myself had a few great conversations; coming from the Marketing world I was really jazzed that I was able to spend a little time with Dara Warn Penn Foster's CMO (Chief Marketing Officer) and Kate Mosteller the Senior Director of Brand and Product Marketing!
And of course spend much quality time with the fabulous Erin Connors, Anna Stulb, Daniel Marotta, Eric Sandroski, Sara Dellecave, Rose Eastman, Mike Eastman, and none other than Dr. Jim Hurrell!!! AND SOOOO Many More! It was truly amazing!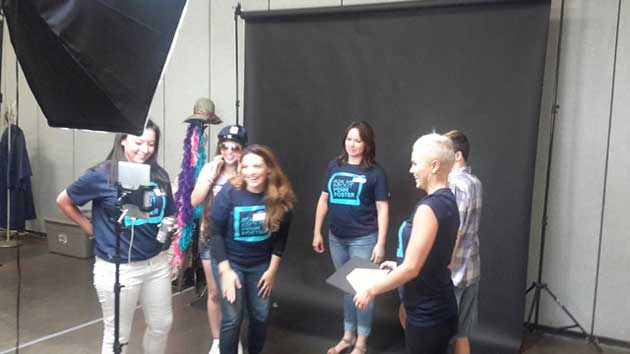 My buddy, and fellow Student Ambassador, Debb Spencer AKA TechX2 and I ran the Penn Foster Student Community table, helping fellow students to resolve any issues they were experiencing on the community and help to guide them through the navigation process.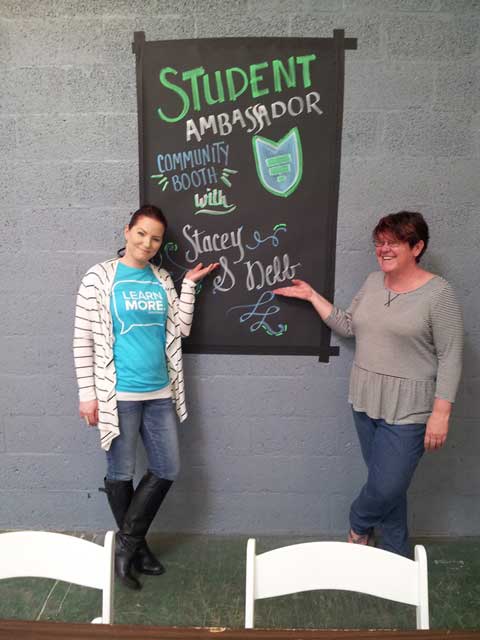 But in the end it's all about getting to that all important step ------> GRADUATION!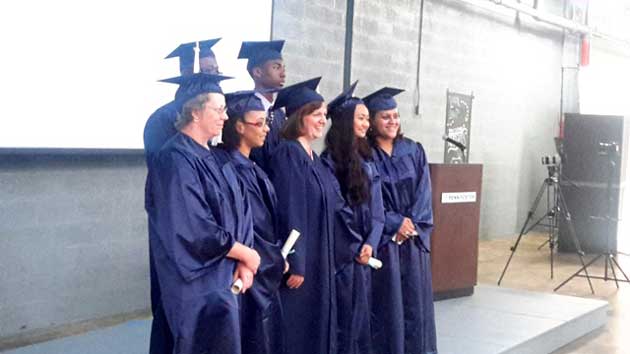 Let's hear it for the Graduates!!!
If you are unsure about attending in the future, let me just tell you that it is more than worth the trip! The people you will meet, the PF staff that cares so much about each and every one of us, the connections you will make, the future you will set for yourself, and the experiences you will have by sitting in one of these seats is immeasurable; and you can not put a price tag on that!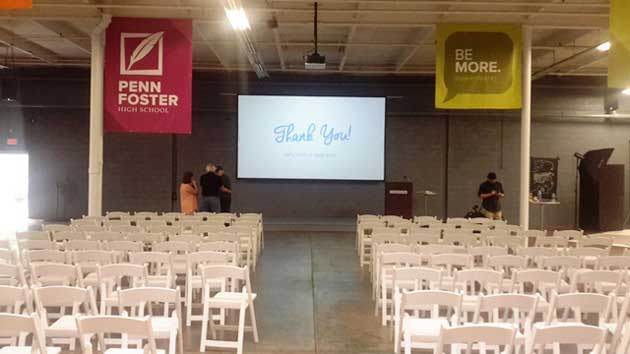 Check out more pics on Penn Foster's Facebook Page: All Student #PFmeetup May 2015
Follow Stacey on Twitter - @StaceyWitkowski and on Linkedin