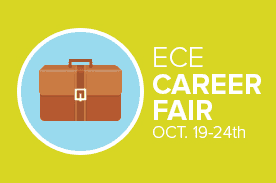 Please save the date and plan to join us the week of October 19, 2015 for the Second Annual Penn Foster Professional Development and Career Fair! From the convenience of your home or office, you can enjoy high quality professional development trainings and career opportunities! All you need to participate is a computer with an Internet connection. For each presentation attended, you will receive one certificate to share in your portfolio or to hang in your early childhood classroom/office.
Currently, we have thirty scheduled presentations for the week and we are anticipating more. We have presenters from Penn Foster, Head Start, Bright Horizons, Knowledge Universe and several other early childhood programs, agencies, and professionals. Some of the presentations will include Twenty Tips for Developing Positive Relationships with Families, Explore, Experiment, and Excite with Science in Early Childhood Education, and Opportunities in the Field. The week will be filled with amazing learning and networking opportunities and we hope you can join us!! If you miss a session, do not worry, we will be recording them and placing them in our Professional and Career Development archive.
The virtual fair is not limited to Penn Foster students. Instead, we have opened it to all professionals looking to earn professional development hours and gain new and useful knowledge. Details about the fair and links to register for sessions will are being posted to the Community as slots are filled. Please help us spread the word! Tell your friends, coworkers, employers, and anyone else who could benefit from this great opportunity!
Last year's session was a huge success. Survey results from this event showed that our students and guests benefited from the fair. Here are a few comments that we heard:
"I was really impressed with the presenter and how she was able to explain the steps in selling myself on an interview. Now I have a new perspective on how to represent myself with confidence with the knowledge I've gained this evening."
"The presenter had a clear, pleasant, energetic tone of voice. The information was given with plenty of details. The hopefulness of the job prospect was rendered during the presentation."
"It was a great fun-in-learning time, and I hope there would be more of it."
We look forward to seeing all of you at our Second Annual Penn Foster Professional Development and Career Fair the week of October 19, 2015!