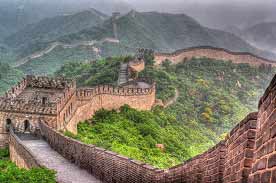 Field trips have long been a staple of education. Today, with the power of high-resolution 3D imaging technology, anyone can explore the wonders of Earth and space, all without taking a step outside. From ancient wonders to historic art to the boundless reaches of space, these virtual field trips can add excitement to your homeschooling repertoire and broaden your students' horizons without breaking your budget.
1. Journey into Space
The American Museum of Natural History has put together a breathtaking video that takes viewers on a trip from the Himalayas to the limits of the observable universe and back to our comparatively tiny Earth. It's a treat for kids and adults alike, and really puts our existence into perspective.
Take your students on this all-expenses-paid trip across the universe.
2. Our Earth in Perspective
As vast as the universe is, there's still plenty to explore on our humble planet. A UK website has compiled detailed views of the Earth in different perspectives, from tectonic plates to political and economic metrics to temperature, climate, weather, and much more.
It's an interactive way to teach kids about the Earth and the natural and human forces that shape it.
3. Explore the Tallest Mountain
Many intrepid souls have tried to scale Mt. Everest, and now teachers and students can tour its majestic wonders. Brave filmmakers and hikers have documented the beauty, mysteries, and dangers of the mountain, complete with stunning views.
Just watching this tour of Mt. Everest is enough to take students' breath away.
4. The Enigmas of Egypt
Egypt is home to some of the world's greatest inventions, events, and secrets. This tour of ancient Egypt spans two millennia, complete with 3D views of famous historical sites, timelines of major events, and in-depth looks at unearthed treasures and artifacts.
Unravel the mysteries of Egypt!
5. The Great Wall of China
Visible even from space, this famous Eastern landmark holds a rich history and is one of the most popular tourist destinations. A gracious tourist has recorded his walk across the Great Wall, stopping to capture different views.
Take your students across the Great Wall of China.
For more creative homeschooling ideas or to enroll your child in a regionally and nationally accredited online homeschooling program, visit Penn Foster High School today.
Source
10 Amazing Virtual Field Trips | Classically Homeschooling