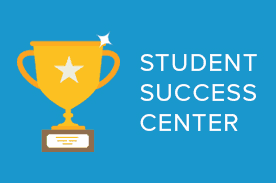 Whether you're seeking advice in your current studies or searching for some tips and tricks to score that new job, this is the place to be, the Penn Foster Student Success Center! From here, you can dive into a wide variety of content from Penn Foster's Success Coaches.
They can help you with things like...
Not sure what to wear to an interview? "Dress for Success: How to Rock an Interview" lays out some helpful guidelines so you can look and feel confident.
Worried about making a mistake when you first get started in your program? A few of our knowledgeable, experienced staff laid out some common problems and the advice to follow here!
You can also find practical tips for saving money or helpful tricks to de-stress after a long day of studying. The goal of this space is to answer your questions and aid you on your journey to graduation. And hopefully make you laugh every now and then!
Connect with the Success Coaches, fellow students, and other awesome PF family, and share your stories with us, too. This space is about us trying to give you the content and connection you're looking for, so if something's missing, reach out. We love hearing from you!
Success starts with ambition, and this is the place to find it: Student Success Center.