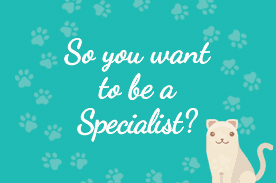 Do you want to be a veterinary technician specialist? We have just the thing for you. Join us and a panel of industry experts on Monday, December 19, 2016, from 8:00 PM to 10:00 PM EST for our complimentary webinar So You Want to be a Specialist? Here is what's covered:
Find what skills and experience you'll really need from a panel of veterinary experts.
Learn the ins-and-outs of the application process.
Get details about what's covered in important veterinary exams.
See what you can do with a Veterinary Technician Specialty (VTS).
This event is free to attend - bring a friend! Space is limited, so reserve your place today. We hope to see you there!