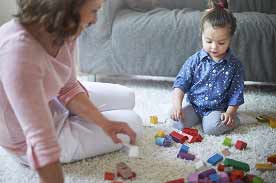 When someone mentions jobs in early childhood education, you might think of preschool teachers or daycare workers. And while these positions are indeed essential, they're not the only options available for those ECE training. In fact, many equally rewarding careers in the field are often overlooked. With a degree in early childhood education, you can consider pursuing several unique career paths! Here are just a few:
Researcher
There are always new discoveries to be made in the field of early childhood development, and it's up to researchers to uncover them. If you enjoy conducting studies, analyzing data, and drawing conclusions, your efforts can have a great impact on children's futures. A strong background in biology, human anatomy, statistics, and related topics can help you break into this burgeoning market.
As an early childhood development researcher, you'll need to earn a doctorate in Early Childhood Education or a related field. You can then apply for work in research firms, universities, non-profit organizations, and government agencies. New researchers may start off assisting senior researchers, then move into leadership roles with experience. In addition to conducting studies, you might also publish reports in scientific journals, give presentations to colleagues, and submit grant proposals to acquire funding for future studies.
Consultant
Educational consultants work with parents, families, and child care providers to meet the unique and varied needs of children. Strong leadership, communication, and teamwork skills are required for this versatile position.
As an educational consultant, you'll help develop policies and protocol to advance the field of child care. You may work with teachers, care center workers, researchers, families, and other clients, depending on your level of experience. A more business-focused role may require a background in market research and human resources. Your main task will be to provide guidance and resources that enable clients to make educated choices that place children's needs first.
Sales Representative
With a background in Early Childhood Education and strong people skills, you can empower children with the materials they need to achieve success. As a sales representative, you'll market and sell educational products and services to parents, teachers, and caregivers of young children. These may include books, videos, interactive media, science kits, art supplies, and specialized education programs. You may also work with social media to engage consumers and increase exposure for these products and services.
A background in business administration, marketing, and sales is crucial for success in this competitive field. Depending on the nature of your role, you may also give promotional presentations at conferences, demonstrate products in stores, or even create your own products or services.
Home-Based Service Provider
Also known as nannies, home-based service providers provide comfort, guidance, and educational planning for children. They work and sometimes live in their employer's home. The main goal is to serve as the child's friend and mentor. As entrepreneurs, home-based service providers have the freedom to set their own hours, terms, and responsibilities. A passion for child care and strong marketing skills are a must.
No matter what you hope to accomplish in your career in child care, Penn Foster College can help you take the first steps with an Associate Degree in Early Childhood Education. Contact us today to learn more.