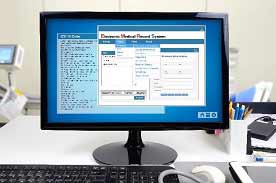 Healthcare is evolving rapidly, and the medical billing and coding industry is no exception. Staying on top of industry changes can help you along your career path and assist you in increasing your marketability as a medical coding and billing professional. Here are a few strategies to help you keep up to speed with the ICD-10 coding system update and other current and upcoming changes in the industry.
1. Hone your knowledge of ICD-10.
In October 2015, the U.S. medical coding and billing transitioned from the ICD-9 to the ICD-10 coding system. The change affected more than 140,000 procedure and diagnosis codes, many of which are integral to daily billing and coding tasks. On-the-job ICD-10 training might help you learn some of the new codes, but the more you know, the better you can perform your duties and stand out as a leader among your team. Consider taking a medical coding and billing certification program to refresh your skills and master the ins and outs of ICD-10. If you currently have ICD-9 knowledge, consider an ICD-10 training program to help you upgrade your coding knowledge.
2. Know your way around EHR systems.
Electronic health records, or EHRs, are the industry standard for storing and managing patient records. By keeping the records digital, EHR improves organization, efficiency, and cost-effectiveness across hospitals, clinics, and other healthcare facilities. Over three quarters of all U.S. hospitals have adopted EHR, and medical billing and coding specialists who have EHR experience are more likely to advance in their careers. The future will only bring more shifts towards computer-based tasks. Invest in EHR training today and hone your skills for tomorrow and years to come.
3. Earn your certification.
Certifications such as the Certified Professional Coder (CPC) and Certified Coding Associate (CCA) can accelerate your career. Enrolling in a medical billing and coding certification program will help you learn the latest in industry trends. If you already hold a certification, you'll need to complete ongoing education to retain your standing.
4. Keep up with industry news.
News articles, healthcare journals, and reputable medical coding and billing websites are great sources of new information. New laws, bills, and changes in coding and billing standards constantly reshape the medical billing and coding industry. Read up on the latest news regularly so you can adapt to changes as they happen.
As a medical billing or coding professional, it's up to you to continue your education and keep pace with the industry. By doing so, you can take steps to better your professional life and provide a positive example for your team members. For more information, find a medical coding or billing career program that fits you.