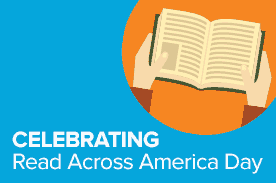 While reading is a fundamental part of every student's life, a love for reading is often something that is cultivated from an early age. Each March – coinciding with the birthday of the beloved author Dr. Seuss – the National Education Association sponsors Read Across America Day to help motivate people of all ages to become lifelong readers. Because reading is such an important factor in student achievement, Penn Foster would like to do the same!
Since 1998, the NEA has worked with nonprofits, school districts, libraries, hospitals, and bookstores to help spread a love of reading throughout communities nationwide. This year, why not see what your community is doing to celebrate Read Across America Day? Whether you are already a lifelong reader, someone who knows they should be reading a little bit more, or a parent looking to motivate their child to pick up a book, Read Across America Day is a perfect opportunity to consider the role reading plays in your life.
Check your local public events board, newspaper listings, or community website to see how people are celebrating Read Across America Day near you – and for ways you can help organize events for next year's Read Across America Day, visit the National Education Association's website. If you can't get out this year, don't worry – you can celebrate Read Across America Day by starting a new book or revisiting an old favorite at home!