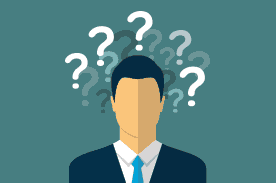 Regardless of their current position, most people want more from their career. Even if you are happy in your current role, responsibilities, and compensation, it's not uncommon to wonder when you'll be able to take that next step in your career path. If you find yourself wondering when that next step is coming – and why it hasn't come already – take a step back and look at the big picture to find what's holding you back. Here are 5 common roadblocks on the path to career success, and tips for overcoming those obstacles:
You're goals aren't defined. It's easy to find yourself taking on roles and responsibilities that don't correlate to your career goals if you haven't first defined those goals! Make a roadmap for the future – the next month, six months, year, five years, etc. – and figure out what steps you need to make in your professional life to follow the path you've created for yourself.
You haven't told others about your goals. It's important for managers and higher-ups to know your career goals – and if they don't, it will be hard to get the help you need to achieve them. If you find yourself being assigned tasks that aren't at all related to your career growth, set aside time with your manager and see if there are responsibilities you can take on that are more aligned with your goals.
You've gotten too comfortable in your current position. It's common for people to get comfortable with their day-to-day routine. The problem is that getting too comfortable can lead you to forgetting about your career goals! Keep your goals in mind at all times (or better yet, write them down and keep them in front of you) and constantly remind yourself that you are working to take the next step in your career – not working to stay where you are!
You've become overwhelmed in your current position. Maybe you aren't comfortable at all in your current position, but rather you've taken on too much! If your day-to-day responsibilities are causing you to lose focus of what you really want to be doing, talk to your manager about developing a plan to move you out of your current role and into one that satisfies your career goals.
You don't have the right training. When it comes to being considered for a new position, experience can only get you so far. Managers want to know that you are constantly working towards becoming an expert in your field. Consider furthering your education to learn new skills, keep up with industry trends, and to show your commitment to your profession. Remember to ask about your workplace's policy on tuition reimbursement or continuing education plan if you are serious about enhancing your skills!
Not sure what's keeping you back from taking the next step in your career? Take a closer look at your day-to-day responsibilities and how they relate to your career goals, and figure out what changes you need to make in your professional life. By defining your goals, making a career roadmap, and getting the right training, figuring out how to take that next step might not be such a mystery!