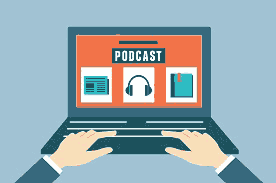 True crime podcasts aren't just great entertainment – they also make great study material for aspiring private investigators. Packed with puzzles, suspense, detail, and drama, these podcasts will have you on the edge of your seat and challenge your investigative prowess.
Serial
The podcast that started it all, Serial takes listeners on a chillingly detailed journey into the 1999 murder of high school student Hae Min Lee, allegedly by her ex-boyfriend Adnan Syed. While Syed was initially convicted of the murder, Serial raises many questions about what really happened. Host Sarah Koenig references court documents, trial notes, police interrogations, and more as she unravels the mysteries of Lee's murder. When you're done taking notes on the first season, be sure to listen to the second, which analyzes the tale of U.S. soldier Bowe Bergdahl's capture by Taliban militants.
Sword and Scale
Some crimes test the mental mettle of even the most experienced and hardened private investigators. Sword and Scale dives into some of history's most gruesome and baffling criminal acts, complete with stories of the perpetrators. Shooting sprees, satanic rituals, and catfishing-turned-killing are just a few of the cases explored. Are some people truly evil? Do supernatural forces exist? Listen in and learn more about these crimes that truly fall under a category of their own.
The Mind of a Murderer
What drives a person to kill? Every murder case poses this question, and what better way to answer it than to ask the killers themselves? In The Mind of a Murderer, criminal psychologist Dr. Michelle Ward courageously interviews real-life murderers to uncover the impetus behind the urge to end another's life. While many killers share common motives, there's something chillingly unique about each one. Some of them may remind you of people you know or even a little bit of yourself. Both enlightening and frightening, this podcast will no doubt broaden your skills as a private investigator.
The Generation Why Podcast
Conspiracy theories are often shrugged off, but some may hold more validity than you think. The Generation Why Podcast explores the cryptic side of celebrity deaths, disappearing ships and aircraft, and countless other unsolved tragedies. The theories will have your head spinning and will show you that there's always more to a case than meets the eye.
If mysteries get you fired up, a career as a private investigator may be your calling. Penn Foster's private investigator training program can help you take the first step towards tackling real-life crime scenes and uncovering the truth.