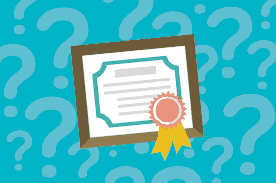 At Penn Foster College, we offer over 80 individual college courses that have been evaluated and recommended for college credit by by the American Council on Education (ACE). However, if you aren't familiar with the process of transferring credits, you might not see exactly why this is so important. Learn more about ACE Credit below, and discover exactly why being able to earn ACE-reviewed college credits is so important for those looking to earn their college degree.
What is an ACE Credit Recommendation?
An ACE credit recommendation is given to courses taken outside of the traditional college classroom - such as national exams and certifications - based on a review of workforce training, military training or occupations, and other sources of learning. The ACE Review is carried out by a team of subject matter experts who currently serve as faculty at universities and community colleges. Together, they decide if the learning experience has similar outcomes to a college course. The recommendation identifies and describes the course subject, the level of learning, and the number of credit hours recommended based on the review.
What is an ACE transcript and how is it used?
Through its Registry and Transcript Service, ACE provides an official transcript to participants who successfully complete a course, examination or certification with an ACE credit recommendation. ACE transcripts document and verify that you have successfully completed training or examinations with ACE credit recommendations. Many people present their ACE transcripts to institutions in an effort to obtain college credit or advanced placement in a degree program. It also may be possible to use your ACE transcript with ACE credit recommendations for entry into new areas for employment, job advancement, salary benefits, and personal assessment.
What does ACE Credit Recommendation have to do with Penn Foster?
At Penn Foster, we know that earning college credits can get expensive. To help alleviate the financial burden of college, we offer over 80 ACE-recommended courses so you can earn college credit for business, education, marketing, and other college classes. Plus, unlike traditional colleges, Penn Foster College allows you to earn college credit completely online and at your own pace.
If you're interested in earning ACE-recommended college credit online, check out our individual college courses online and see if you can get a head start on earning your degree today! Stay tuned to the Student Life Blog, as next week we will discuss exactly how you to transfer your ACE-recommended courses to other schools.
Source
Using Your Ace Credits | ACEnet.edu