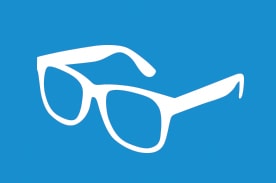 Being human, we're inclined to make mistakes. Things happen. Life happens. Sometimes you lose your keys (or accidentally flush them down the toilet like I did once!) and get locked out of your house. If you don't have an easily accessible spare, you're stranded and you may start thinking of ways to make sleeping in your car a little more comfortable. Or, you would if there weren't locksmiths to come out and rescue you! Because accidents happen and you lock your car keys in your car or lose your house key at the mall, Locksmithing is a career that will always be in style! Check out some information on what you can expect to do each day as a Locksmith and decide whether or not a career as a locksmith is right for you!
What does a Locksmith do?
Locksmiths perform a variety of tasks and are skilled tradesmen who are trained in several different crucial elements of protecting one's home and possessions. There've been Locksmith's since there've been doors that lock, so it's a well established professions. As a Locksmith, you'll install, adjust, and repair commercial, residential, and automotive locks and security devices. A Locksmith also cuts new keys, makes copies of keys, and is able to assist you when you're locked out of your home or car! Additionally, a Locksmith can either work for others or start their own business.
What are the qualities of a successful Locksmith?
A successful Locksmith will have a keen interest in how things work, problem solving, and be mechanically inclined. As a Locksmith, you'll also want to be patient. You'll be working on fixing and installing locks, as well as working with safes and the locks and keys for automobiles. The work you do may take hours, or more, depending on the complexity of the lock you're with. Since you'll be an expert at opening locks without a key to assist clients, you also need to be extremely ethical. In Spiderman, Uncle Ben says that "with great power comes great responsibility." This famous statement isn't just for superheroes who were gifted powers through radioactive spider bites; it applies to a good Locksmith, as well. You need to be able to perform your duties but be ethical enough not to use the skills you've acquired to hurt or steal from clients.
So, you want to be a Locksmith?
To become a Locksmith, you need to get specific training. This is a skilled trade which requires study and hands on work to learn the skills you need to be successful. In an excellent training course, you should learn to identify different types keys, make and copy keys, open different types of locks and know how to work with electronic security systems. Depending on the time you have to dedicate to studying, you can complete an online Locksmithing course in as little as two to three months. From there, depending on state laws, you may have to seek certification or licensure before being able to secure a position. However, many stores or locksmith businesses may take you on while you're in the process of becoming certified or licensed.
Locksmithing is a profession that will always be in style, as long as human error exists! It's an old profession that stays steady and reliable. It also can pay very well, depending on where you work, with a national average hourly pay of $20.28 per hour. If you're looking for a reliable, steady, and interesting career, becoming a Professional Locksmith may be a step in the right direction for you!
Source
Locksmiths | Bureau of Labor Statistics