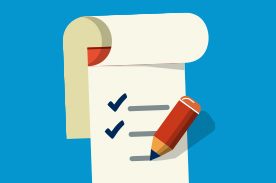 Becoming a retail supervisor is not a career decision for everyone. The industry is fast-paced and ever-changing, as well as customer-focused. It's also one industry where open positions are growing, with an expectation of about half a million jobs over the next few years. So if being a retail supervisor isn't for everyone, who's it for? Check out the important qualities needed to be successful in the position below and see if becoming a retail supervisor is right for you!
You have developed soft skills. While important in almost all industries, having developed soft skills is a necessity in retail, whether you're a store associate or a supervisor. The better your soft skills, the more likely you are to become a supervisor in your store. We've talked about soft skills before in other posts; it's not just being a friendly, kind person. Soft skills also include important things like organization, dependability, and adaptability. As a retail supervisor, you're expected to be on time, able to "roll with the punches" if one of your staff doesn't show for their shift, all while being polite and professional.
You're a people person. As a retail supervisor, and even just as a retail associate, you don't only work with your coworkers and peers. You constantly interact with and help the customers. In order to be successful, you need to enjoy chatting with customers, as well as being genuinely interested in helping them with their purchases, questions, or concerns. Being a retail supervisor isn't just hiding in a back office for your eight hour shift counting deposits.
You're a leader. If you're confident (but overconfident!), you can learn to become a good leader through training and practice. However, you may also be a natural leader. A leader isn't someone who gives orders and expects for those orders to be followed without question. A leader is able to delegate tasks fairly effectively, set goals, make thoughtful decisions, and communicate well with your employees and peers.
You're able to work well under pressure. The retail industry is and always will be fast-paced and, often challenging, especially if you're tired or feeling overwhelmed. One of the biggest requirements of a retail supervisor is to work well and just as efficiently under pressure as you would when things are slow. This can mean joining the fray to help customers during a rush, taking care of complaints, or making sure necessary tasks happen in the appropriate time frame. You could be an amazing people person and have highly developed, excellent soft skills. But if you crack under pressure, your team won't be able to rely on you to lead them out of a busy period or through a full shift.
If these sound like skills you already have, or if working in a fast-paced, often demanding industry sounds exciting, becoming a retail supervisor may be the right career move for you. Looking into a retail supervisor training program can help you decide if you want to make this move and the right program can give you the skills you need to be amazing in your field.