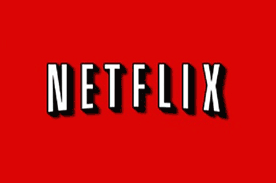 In many homeschool environments, it is common to have a "Movie Day," when an educational film is viewed in lieu of written or lectured material. But with the advent of tools like Netflix, there are so many more things you can do with film and shows within your online homeschool curriculum, giving it an entirely new dimension. Plus, visual education pieces can engage your student in ways that a lecture or book may not. Here are five ways you can incorporate Netflix into your homeschool curriculum.
Incorporate it Into Course Material
Be it science, arts and humanities, business, IT, and more – Netflix offers an informational video on many different scholarly topics. In fact, there are websites that have already categorized shows and films into educational subjects, making it simple to search even if you haven't already watched them yourself.
How you incorporate Netflix material into your curriculum is only limited by your creative use. One way is to compile snippets of the shows that enunciate talking points within your curriculum. For example, compare and contrast the different understanding of historical events by offering a glimpse into both sides of the topic.
Assign as Homework
Go beyond class time by assigning movies or shows to watch as homework. When Netflix carries a show or docuseries, they typically have every available episode. With this format, students have access to the whole series at one time, allowing them to delve deeper in a shorter period of time.
Documentaries and episodes are also the perfect way to discuss material that is complicated, convoluted, or otherwise difficult to approach in just words. Visual engagement exemplifies what the feelings are like for those most closely involved in a topic, be that the building of a telescope or the making of music. Students will get a glimpse into the passion and effort put in, showing them the devotion it takes to accomplish great things.
Research Material for Your Student
Text is often cited as a means to provide proof of information, but the right kind of film can offer rich details covering almost any topic. Encourage your student to investigate related episodes, films, or documentaries regarding the research topic at hand. Guide them to gather a well-rounded view, so they inform themselves on every viewpoint. Teach them how to appropriately quote and cite the videos.
Movie Reports
Along the same lines as using film in research, movies and documentaries can also be used by students to complete a report. Instead of assigning a book for the student to read as homework or summer projects, consider assigning a show series or set of documentaries alongside a written report. For high school homeschool students, this can be a much more engaging way to involve them in curriculum beyond the classroom.
Movie reports are also a good way to get students involved with what is going on around them – in real time. Netflix may not have the most current documentary or show available, so check into other sources when considering this option.
Help with Critical Thinking
While there's much to be said about film, there are certain shows that are designed to help the brain better use critical thinking. With shows such as Brain Games on Netflix, your students can be both entertained and informed on how our minds work, helping them evolve their analytical skills and understanding of what makes us tick. Starting the morning out with an episode of Brain Games can get your student engaged in learning in a fun, interactive way.
With the creation of Netflix and other video streaming services, the online homeschool curriculum has the opportunity to become more interactive and visually stimulating – in many creative ways. With a solid curriculum plan for online homeschool high school students, you can use the extra time to plan fun methods of implementing Netflix into your student's lesson plan.