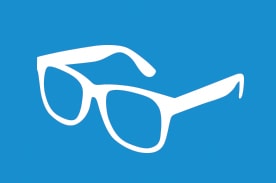 It's a universal truth that there are some careers that won't fade away anytime soon. Healthcare will always be a thriving industry because we'll always get sick and need skilled professionals to make us better. We'll always need Veterinarians and Vet Techs because we'll always want to take the best care of our pets possible. And, though technology will evolve over time, we'll always need people to help us fix the appliances that make our lives easier.
Home appliances started to be used regularly in the early 1900s in the United States. For the most part, appliances were meant to make house work more convenient, allowing people to take advantage of more recreational time with family and friends. With the advent of appliances, we needed skilled professionals to repair them when they broke down, especially considering the amount of money most people spend on larger appliances. They weren't disposable then and even now, the price of certain larger appliances makes it more economical to pay a repair person to fix the issue than buy a new appliance. This makes Appliance Repair a sound career choice, whether you work for someone else or decide to start your own business.
Appliance Repair, as a career, will also stay in style due to the variety of appliances you'd be called to work on. Though many repair businesses will specialize (such as servicing solely washer/dryers or large home appliances), you can be called to work on dishwashers, air conditioners, cooking appliances, electric heating appliances, refrigerators, and even microwave ovens.
If you're looking for a career you can be confident in, Appliance Repair might be just the thing! An Appliance Repair Technician needs to be:
Detail oriented: It's important to have a sharp eye and check things twice.
Problem solver: Finding the missing piece can be rewarding and fun.
Organized: You keep a schedule and are on time for appointments and meetings.
Persistent: You work until the job is done, and done well.
Honest: You are ethical in your work for customers.
It's also beneficial to be adaptable, as well! Appliance Repair is a career that will stay in style, but, as we mentioned, technology evolves everyday. You'll want to be flexible and willing to learn new techniques and products on a regular basis to be as successful as possible.