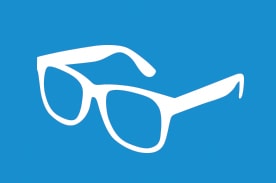 Around 80% of Americans own at least one motor vehicle. Most of us rely on our cars daily in order to get to work, go to the grocery store, and many other every day tasks. Without a working vehicle, most of us are in big trouble. Because we're so reliant on our cars, Auto Repair Technician is a career that will stay in style. If you've been considering becoming an auto repair tech or mechanic, check out this information on what you can expect!
What does an Auto Repair Technician do?
This seems pretty self-explanatory, right? But there's more that goes into the day-to-day responsibilities of an Auto Repair Tech than just repairing cars. You'll certainly repair a lot of vehicles on a regular basis, but you may also be tasked with working closely with the shop's clients, such as explaining automotive issues and what repairs you recommend so that they clearly understand. You'll also need to be organized and follow checklists and guidelines when completing repairs and inspections. If you own your own repair shop, you'll also have to keep the books, supervise and guide employees, and get your name out there to attract more clients.
What are the qualities of a successful Auto Repair Technician?
Besides technical skill, good Auto Repair Technicians have a few other necessary skills in their back pocket. To be in the field, you should have good customer service skills, since you must discuss automotive problems and what needs to be repaired with customers. You need to be courteous, a good listener, and ready and willing to answer customers' questions. Besides customer service, a good tech will be detail oriented and have excellent organizational skills. You'll be responsible for noticing small details when inspecting or repairing vehicles and expected to keep your workspace clean and organized to maintain safety and ensure all parts and supplies are accounted for.
So, you want to be an Auto Repair Technician?
What are the next steps? Education! Becoming an Auto Repair Technician requires more than hands-on training. Completing a vocational or other post secondary education program in automotive service technology is considered the best preparation for entry-level positions. You can also enroll in an online Auto Repair Technician program, which can allow you to complete your education while also working or taking care of your family. Short-term certificate programs in a particular subject, such as brake maintenance or engine performance, are also available.
A lot of us worry when we study a certain subject or work in a particular field that our career or position could become obsolete at some point, forcing us to look for employment elsewhere. While nothing is ever guaranteed, Auto Repair Technician is a field that won't go out of style any time soon! As long as we need to rely on our cars to get us where we need to go, we'll need someone to help us repair them!