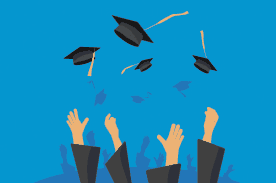 On Saturday, July 15, 2017, the United Nations observes World Youth Skills Day. The day is meant to shed light on the high unemployment rate of young people across the globe and encourage discussion and recognition of the importance of vocational and technical training.
Unfortunately, young people are almost three times more likely to be unemployed than adults; an estimated 73.4 million young people were unemployed in 2015, according to a recent publication by the International Labor Organization. What employment opportunities they do have tend to be in less skilled and lower quality jobs, which often forces them to hold multiple, often part-time, positions.
There's nothing wrong with working hard. All of us have had, at one point or another, multiple jobs. But when you feel that there will never be an opportunity to move forward and find a job that you're happy with, it can be difficult to keep yourself motivated. This is why education and training for youth and adult students is so important. At Penn Foster, our mission is to help students strive for the lives they want through knowledge and practical skills that can help them work toward their career goals. Providing skills development opportunities for youth can not only make a difference in their lives but in the larger global community.
World Youth Skills Day presents an opportunity to come together and recognize the importance of giving youth the chance to contribute to their communities', countries' and international sustainable development. Saturday, use #SkillsForAll or #WYSD on your social media posts to join WorldSkills and the United Nations in raising awareness on the importance of helping young people train for and develop technical skills.