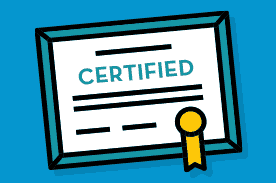 Originally published on AccreditedSchoolsOnline.org
Certifications verify an individual's knowledge of the codes that identify medical services, procedures and supplies for purposes of billing and reimbursement. Certified coders can apply coding guidelines correctly by using resources like the CPT, ICD and HCPCS. Code sets undergo regular updates, so continuing education and training programs in medical coding can help professionals maintain their certified status as coding systems evolve.
CCA: The Certified Coding Associate credential is awarded to coding associates who can competently code in any setting, including both physician practices and hospitals.
CCS: The Certified Coding Specialist credential verifies a coder's ability to classify inpatient and outpatient medical data in a hospital setting.
CCS-P: The Certified Coding Specialist–Physician-based credential is geared toward professionals who specialize in coding in physician-based settings. Individuals with this certification show mastery-level coding skills used in physician offices, group practices and specialty or multi-specialty clinics.
CIC: The Certified Inpatient Coder credential specifically addresses inpatient hospital and facility coding. This certification verifies a professional's ability to understand medical records and create accurate inpatient code from those records and verifies an understanding of outpatient reimbursement methodologies.
COC: The Certified Outpatient Coding credential targets the use of codes in hospitals and facilities, such as ambulatory surgical centers. The COC attests to a professional's skills in coding emergency department visits, same-day surgeries, diagnostic testing and other services, such as physical or speech therapy.
CPC: The Certified Professional Coder credential focuses on coding in physicians' offices and outpatient environments, addressing related guidelines and regulations as well as ways to handle claim denials and procedure bundling. The CPC certification shows that coders can interpret medical charts and apply appropriate codes for diagnoses, surgical procedures, supplies and wide-ranging services, such as evaluation and radiology.
CPC-P: The Certified Professional Coder-Payer credential concerns coding for organizations that process medical claims for payment. This certification addresses skills for handling claims submitted to private or public health plans like Medicare or Medicaid. The CPC-P exam hones in on adjudicating claims from the payer's viewpoint, highlighting the differences between processes for insurance companies and those for health care provider offices and facilities.
CRC: The Certified Risk Adjustment Coder certification is awarded to those who demonstrate proficiency in reading medical charts and assigning appropriate diagnosis codes used in risk adjustment models. CRCs also show an understanding of reimbursement, compliance and audit processes.
Interested in pursuing medical coding certification? Take the first steps with our online Medical Billing & Coding program - designed to help you learn the fundamentals of medical coding and billing online, on your own time, and at your own pace.