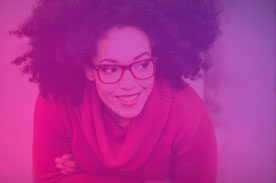 We're slowly wrapping up the month of March, which is dedicated to Women's History Month. At Penn Foster, we've been having an ongoing conversation about women who inspire us, whether they're our mothers, sisters and daughters or a historical figure. There are so many awesome women that we could single out, but we wanted to take the time to spotlight one woman who helped make Penn Foster what it is today: Mary Brooks Picken.
You may know some of Penn Foster's history from our website, but did you know that when we were still known as International Correspondence Schools (ICS), we had a sister school? When ICS was founded, it was a correspondence school geared toward men only. In 1916, the Women's Institute of Domestic Arts and Sciences in Scranton, PA was founded, opening up trades and domestic courses to women across the country! Determined to help other women make a career out of their day-to-day tasks, Mary - founder and head of the Women's Institute - was dedicated to her new endeavor and wrote several courses for her school. Our Dressmaking and Design program, for example, would not be in place without Mary's influence.
Besides inspiring women through distance education and the encouraging letters she sent to her students, Mary Brooks Pickens also wrote and published 96 books about the textile arts. Her Fashion Dictionary, published for the first time in 1957, was the first English dictionary available in print written by a woman! Her books and manuals on sewing and the textile arts can still be found in use at many schools to this day. Mary is also noteworthy for being one of the five founders of the Metropolitan Museum of Art's Costume Institute.
Mary Brooks Picken helped women see value in their daily tasks and encouraged and inspired them to further their education. Mary loved sewing from a young age and turned her passion into a career that she continued until her death. Her life and accomplishments show that if you're passionate and determined - man or woman - you can make a future for yourself doing what you love.