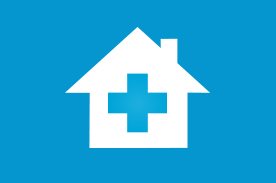 It's been firmly established that careers in the healthcare field tend to be stable careers, as well as often have a greater number of job openings each year than other industries. It's an unfortunate fact of life that everyone gets sick and needs someone to take care of them. If you're considering starting a career in the field, but aren't sure if you want to dedicate four to ten years to furthering your education, there are some entry-level careers that can help you decide! One of those is home health aide. But why should you become a home health aide? Check out this information about a career that has a projected 38% increase in job openings over the next few years.
What does a Home Health Aide do?
Like the title implies, a home health aide is someone who will help ill or disabled patients at the patient's home. They work for a certified home health or hospice agency and are assigned patients to visit. The visit may entail helping with mundane chores, such as washing the dishes or picking up groceries. On the other hand, a home health aide may also find themselves changing bandages or dressings, dispensing medication, and checking a patient's vitals like blood pressure and heartbeat.
What are the qualities of a successful Home Health Aide?
Besides being a caring individual interested in helping patients in their own homes, to be successful in this field—whether you remain a home health aide or decide to take your education further—you need to have a certain level of integrity. In this role, you're expected to walk into a person's home and take care of them as well as any nurse or family member would. You also need to be physically strong, because are often responsible for helping a patient move around, as well as many other physical tasks.
How do I become a Home Health Aide?
Licensing for this field can vary from state to state so it's best to research your area's guidelines on being a home health aide before enrolling in school or submitting applications to a firm. Once you've done your research there, the next step is education, which can be especially important if you're very new to the medical field. Becoming a home health aide can often begin with taking an accredited diploma program. The program will cover terminology and general practices every home health aide should know. You should also make sure you take part in an externship so you receive hands-on training. In addition, you may receive further training by the company you are eventually hired to work for.
Working in the medical field, no matter the position, is definitely not for everyone. It takes a special kind of dedication and selflessness. If you think you want to help others while doing a job you love, maybe you should become a home health aide!
Source
Home Health Aides | Bureau of Labor Statistics