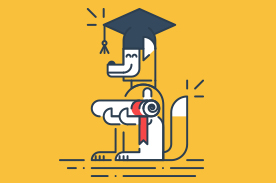 Originally Published on AccreditedSchoolsOnline.org
With so many different program options available today, some aspiring veterinary technicians may find it challenging to find the perfect program. There are hundreds of accredited veterinary technician schools in the United States, and a small-but-growing share of online programs makes training even more accessible. Each school strives to be unique, which means no two are ever truly alike. Degrees, courses, learning platforms, and even student services vary. What should savvy researchers look for when weighing their options? The following criteria are a good start.
Accreditation. Accreditation refers to a process by which independent organizations review and certify that veterinary technician schools' curricula, resources, policies, and practices meet set program and quality criteria. Most students must earn a degree or certificate from an accredited program in order to be licensed, but even those not subject to such requirements can use accreditation as a measure of program quality and consistency. There are several state and national accrediting agencies, but AVMA is by far the most widely recognized organization. Prospective students can visit the AVMA online to review approved programs.
Certificate & Degrees. The field of veterinary medicine has no shortage of degree and certificate options, but some are better for veterinary technicians than others. The BLS reports that the vast majority of veterinary technology schools offer associate degrees. Most states and employers require these two-year credentials, and those that do not will likely follow suit in the near future. This shift means most certificates are now more suitable for veterinary assistants who perform little to no clinical work. Four-year bachelor's degrees are rare, but generally cater to future veterinary technologists in clinical laboratories. Some veterinary technician schools offer special career certificates, not to be confused with postsecondary certificates.
Specializations. Like human medicine, veterinary medicine spans several different areas. Some veterinary technician schools allow students to specialize in one or more of these areas through certification programs and targeted associate degree tracks. Employer demand for this specialized training is so fierce that the NAVTA launched a Committee on Veterinary Technicians Specialties to address it. The Committee, recognized by the AVMA, awards Veterinary Technician Specialists designations to techs with focused training in areas such as veterinary dental care, anesthesia, zoological medicine, clinical practice and surgical technology, among others. Prospective students should consider their options and choose tracks that meet their personal and professional interests.
Resources & Facilities. Veterinary technicians perform vital tests and exams, often times using sophisticated equipment, on scared patients, many of which have claws and fangs. Everyone involved benefits when techs know how to use these tools in a way that minimizes fear, injury, and other risks. Schools that offer hands-on experience using these tools with live animals give graduates an edge in this area. That being said, prospective students should research schools' facilities, including labs equipment, and look for opportunities that will put them in touch with live animals. The latter is especially important for students specializing in zoological or exotic animal care.
Internships & Coordination Services. Learning how to perform various procedures and tests is a big part of veterinary technician training, but doings so in a busy practice with paying customers is its own special skill. Internships offer precisely this type of clinical training. In fact, internships are considered such an essential part of training that the AVMA only accredits veterinary technician schools that require them. Even online schools must follow suit, though students can usually complete an internship at a local practice. Internships are a valuable part of any school's curricula, but finding them can be tricky. Excellent coordination and support services minimize this stress. Future students should consider internship components and related services when comparing schools.