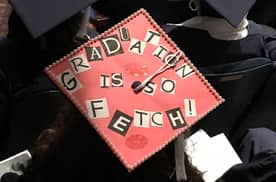 Graduation is right around the corner and it's officially time to get excited! The grad-season spirit brings out the fun in us all, and what better way to ease those big-day jitters then by starting a small, relaxing art project.
Ever look out into a crowd of graduates? It's awesome to see how a huge group of people can come together in solidarity and celebrate their accomplishments. Usually a school has its own colors, and the group turns into one large representation of a student body, almost a single entity. Though you're sharing this event, it's still your big day. If you're looking to stand out and add your own personal touch to sparkle among the crowd, decorate your grad cap!
Here are some ideas to get your creative juices flowing:
Add your favorite photos of family, friends, and pets that motivated you to succeed.
Have a quote or saying that speaks to you? Put it on your cap for all to read!
Say it all without saying a word: Create a unique design on your cap for a little self-expression.
Are you a silly goose? Put your favorite joke on your cap and get a laugh!
Have your own words you want to say? Shout it out on your cap.
Add your future plans for all to see!
Simple embellishments like putting your name on your cap can make a big splash.
Just. Add. Glitter.
Still thinking of ideas? Check out these photos of Penn Foster graduates that added a little something special to their caps to shine a even brighter!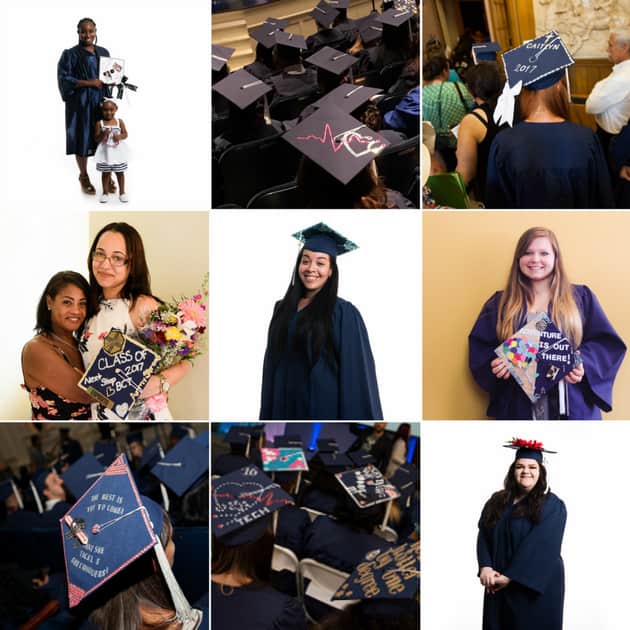 Hit your local craft store and grab some glue, tape, scissors, pipe-cleaners, paint pens, sharpies, construction paper, wrapping paper, flowers, tinsel, and have a blast! You can't go wrong with your unique design when you're being true to yourself!
Already decorated your grad cap, or looking forward to showing the world once you do? Share it on social with hashtag #PFGrad2018!