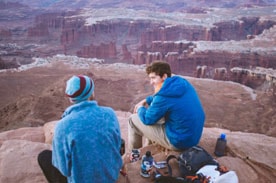 Going back to school as an adult brings with it opportunities and challenges that you didn't have when you were a teenager. You may feel excited about the chance to advance your education and what that will mean for your career, but at the same time stressed about other financial, family, and work obligations that take up your time and money. Fortunately, you're not alone. In fact, about 40% of newly enrolled college students are over the age of 25 according to data from the National Center for Education Statistics.
Building strong relationships is key in helping you get through your challenges and reach your academic goals. From your family and friends, to teachers, classmates and advisors, strong relationships mean you have a whole network of people supporting you and working for your success.
If you think that online study means you can't build these relationships, think again. Online students have just as many (if not more) opportunities to create relationships that will help them tackle school challenges and reach their goals.
Build relationships that make you stronger
You know that networking can help you find a new job, but the relationships you make at school can also have a huge impact on your ability to follow through with your dreams.
One study of 11 to 19 year olds found that just one close, supportive friendship can make you more resilient, meaning you are more able to cope with challenges and recover more quickly from setbacks. Although most studies focus on children, there's no reason to believe that adult relationships should have a different effect.
Strong relationships create a circle of support that helps keep you focused on your goals. One study found that your family and friends have a huge influence on the likelihood that you'll complete your college degree. Positive relationships with teachers, classmates and other people connected to your school also help.
Who should be in your circle of support
Your circle of support should include a mix of personal and school-based relationships.
Family - Family members are often eager to help you! Remember to talk to the people that live with you and remind them that supporting you and your education means a lot to you.
Communicate with your significant other, and your children if you have them, about where you might need extra support. You could ask for an hour of quiet each day, which will allow you to get your studying done, or request extra help with chores to give you more time to focus on classwork.
If you do have kids, working on your classes while they're doing their homework can bring everyone closer together. You can be a great example of someone who takes their school work seriously. Meanwhile, they can see that you have homework too, which makes them feel like you better understand the things they struggle with in school.
Friends - Even if your friends aren't going back to school, they should be encouraging you. Let them know that you might need more alone time than usual, since you're taking on the new responsibility of managing your school work.
Even though you're focused on your program, try to budget some time to spend with your friends. Talking through your challenges with them or just laughing together can help you return to your schoolwork with fresh energy.
Your Employer - You might not think of your relationship with your employer as one that offers personal support, but remember that your employer probably has a pretty big stake in your success too. With more knowledge, you'll be a more valuable employee, someone they can trust with more responsibility.
Be open and honest with your employer if you need to leave work at a specific time so you can study. Let them know if you have a big test coming up or some other education-related activity that's going to take extra time and attention.
It's possible that your family, friends or employer will not support your efforts to improve your skills. Some people feel threatened by others who are working hard to get better. Others might just have a hard time seeing past their own challenges to applaud your success. That's okay. You have plenty of school-based opportunities to build strong, supportive relationships!
Classmates - Many of your classmates are facing the same challenges you are. They can be a great resource for finding new study strategies, understanding assignments, or just sharing your feelings about the class. Introduce yourself to your classmates on the Community and try to find at least one or two you feel comfortable talking to. Look for our Student Ambassadors (they have a special badge in their profile photo) to start. They love offering encouragement, lending an ear for you to vent, and answering your questions.
Instructors - Your instructors are almost as invested in your success as you are. Their goal is to help you emerge stronger, making sure you understand and can use the material they teach after you move on from Penn Foster. Make sure you take advantage of every opportunity to build a honest relationship with your instructor. He or she should know your name and be familiar with your situation.
Instructors support dozens, sometimes hundreds of students every year. If you're struggling with something, odds are good that you're not the first student to need help. Talk to your instructors and let them know where you could use some extra attention. Building a friendship with your instructor has other perks too; you can use them as a job reference someday! You can make an appointment to speak with an instructor or TA directly here.
Career and Success Coaches - The Career and Success Coaches want nothing more than to see you succeed. Helping you do so is their job. Whether you're struggling with finding the right course or selecting the right career, the coaches have the tools to help you.
Let the coaches know what your challenges are as soon as you can. If you have an ongoing challenge like time management or financial pressures, share that with them up front. They have strategies they can share with you to make the situation easier to handle. They can also lend a listening ear. Sometimes just talking out your options can make a big challenge seem more manageable.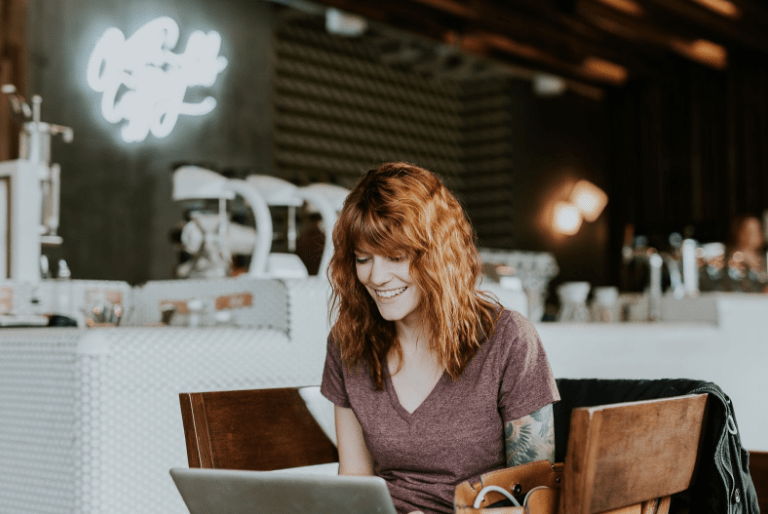 Building relationships online
You might think that it will be difficult to build meaningful friendships online, but it's easy! With email, social media, the Community, video chat and messaging through the Portal, you can communicate with instructors, advisors and fellow students anytime.
While a physical classroom might limit your pool of potential relationships to the people who sit in the same room with you, online learning means you can make friends with people across the country and around the world. You have a much larger group of potential supporters.
The instructors, advisors, and students at Penn Foster are ready to help you start building your circle of support. From the moment you contact our team, you become part of a community of people who want you to succeed. Enroll now and start building those relationships.