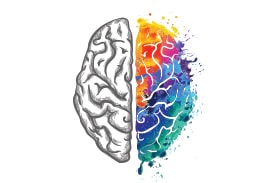 Did you know that one amazing perk of being a Penn Foster student is access to no-cost webinars that cover a variety of topics? From preparing for a career in your field of interest, to hearing how other Penn Foster graduates have done after finishing their program, there's something for almost everyone. This month, we're excited to share that we've got a lot going on! Check out the schedule of upcoming webinars below, and don't be afraid to register for something that sparks your interest!
January 17, 2018 | 1:00PM-2:00PM EST
"How Do I know if I am Writing a Quality Paragraph?"
Well focused paragraphs are essential for communicating with the reader a solid focus on a central idea. This webinar focuses on the construction of quality paragraphs that are unified and supportive of one main idea. We'll also cover how to choose a topic, what the difference is between a topic and a topic sentence, and more to prepare you to craft a sharp, informative paragraph and paper.

January 22, 2018 | 6:00PM to 7:00PM EST
"Penn Foster Alumni Spotlight: Erin Snyder Dixon"
After graduation, many Penn Foster students have gone on to do amazing things! Our grads run businesses, serve as veterinary nurses, work as early childhood teachers, and so much more! In this session, we'll be hearing from 2015 Graduate of the Year, Erin Snyder Dixon. Erin has graduated from several different programs with Penn Foster over the years, most recently in the Small Engine Repair program. Join this webinar to hear more about Erin's amazing story and what she's learned about transitioning from graduation to career!

January 27, 2018 | 11:00AM-12:00PM EST
"Help, I Can't Understand What I am Reading!"
In this informative webinar, we'll cover typical issues people have with reading comprehension and the different ways tutors, teachers, and parents can assist a child to feel more comfortable with the written word. We'll also discuss learning strategies to help with comprehension issues. This webinar is for preservice teachers, in-service teachers, tutors and parents.
Don't miss out; keep your eyes open for more upcoming webinars!