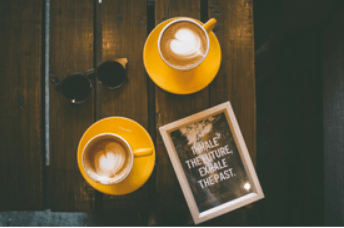 You can't scroll through Facebook—or any social media platform, really—without seeing the term "self-care." While it's certainly gained a presence in the last year or so online, the idea of self-care isn't a new one; and it's not just about "treating yourself" or self-indulgent pampering. Originally mentioned in 1976 by Michel Foucault in his work "The Care of the Self1," the idea of self-care is the idea that "one ought to attend to oneself, care for oneself," which seems simple to do. As an adult, self-care is everyday life. You go to work, you make yourself meals, you do your laundry. All, under this definition, self-care tasks. But, in context online, it seems that self-care is more about taking it easy when you're sad, eating a favorite treat to make a bad thing hurt less. Self-care has become interchangeable with the term "treat yo self," which has come to mean splurging on instant gratification items like expensive manicures or unnecessary beauty products. It seems, almost, as if there's no happy medium: self-care is either the daily tasks of living or self-care is living your best life through self-indulgence. But can self-care be more about self-improvement and less about about self-soothing or basic living? Absolutely.
Self-improvement can take on many forms, but usually it's working on something about yourself that will ultimately lead to more personal fulfillment and happiness. For many, self-improvement is taking note of something they're not doing so well at—say, organization—and then trying to find strategies to address these less than stellar qualities. Following advice from articles on organization, or finding fun ways to keep things orderly; they don't always work, but it's a start toward learning more and being better. Self-improvement is a constant, ever-evolving task we all need to work on and a big part of owning our lives, essentially long-term self-care. Going even further, education and pursuing a degree, diploma, or certificate is a form of self-care because you're actively looking to change or improve something and work toward making your dream happen, taking care of yourself and your family.
What are you dreaming of doing? What plans have you put on hold because you didn't think you had the time or the resources? What's holding you back? Putting time, energy, and resources toward focusing on yourself with a class or program can make a huge impact on the rest of your life. That doesn't mean it will be easy; working toward a goal rarely is. But, besides the practical reasons for going back to school, studying to become what you want to be, or even just learning for fun, can give you something that all the "treat yourself" days can't; a deeper sense of self.
Studies have shown that, the more education a person has, the more economically stable their life is. Aside from improving day-to-day life, education can promote a sense of empowerment.2 Learning a new skill can provide a higher quality of life through job satisfaction and improved income, and becoming more aware of what what you can accomplish. Being able to dedicate time to sharpening your knowledge can give you the confidence you need to go after what you want, whether that's a work opportunity, a new relationship, or family goals. 3
Education as self-care isn't limited to those who want to make a move toward a completely new career or field. Working to earn a promotion at work or move forward in your current company is a way to optimize your happiness at your current job. If you love what you do, training to become a supervisor or management at your workplace can have just as much impact on your confidence and happiness as successfully securing a position somewhere else. If you love the coffee shop you work in and creating latte art gives you a buzz, taking steps to show your employers you're ready for more responsibility by independently seeking out supervisor training can help you move one step closer to your goal.
Taking self-care seriously and making sure you look out for yourself is important. It's not just stress relief or taking advantage of much-needed alone time; it's also ensuring that you are set up to chase your dreams. Sara Black McCulloch writes in a Self-Care Summer summary piece on The Hairpin: "Self-care is a way to at least strengthen yourself, find some inner core so that you're ready when life comes at you." Pursuing your goals, furthering your education, and studying for the career you want is a way to prepare yourself for the ups and downs of life, a method of mental strength training to help you make moves. With the increased acceptance and ease of online education, you can make this the summer of you, the summer you take care of yourself and your future. You've got this.
1
Soak, Steam, Spritz: It's All Self-Care, New York Times
2
The Benefits of Higher Education, hastac.org
3
Advantages of Education, Udemy.com