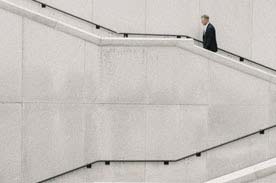 If you're thinking about leaving your corporate job to follow your dream, you're not alone. You're not the only one. It's becoming a quiet trend.
Of course, leaving the office is not right for everyone. Some people are very happy in their corporate jobs. Still, the mere fact that you're reading this on your phone under the fluorescent lights of your office building, probably means that you're considering a career shift, or at least dreaming of one.
If, while chatting over the water cooler with Dave from accounting, you look outside and wish you were out there in the sunshine working with your hands, it might be time to leave your corporate job. If you feel like your creativity and desire to succeed are being stifled by endless meetings, a career change might be right for you.
You don't want to jump into anything though. It took time and effort to get where you are today. You don't want to throw that away on a whim.
So how do you know if a move out of your corporate job and into the trades is right for you? Consider these factors.
The trades are growing
The trades as a whole are growing. Despite fears that automation would take away these jobs, it turns out that they're more essential than ever. While technology has changed how the trades operate, it hasn't removed the need for skilled workers.
Spending in the construction industry grew 4.3% in the first three quarters of 2017 over the same period in 2016. The most aggressive growth is in single-family construction with positive gains in stadiums and arenas as well. The biggest problem in the industry? Staffing. They just don't have enough carpenters, plumbers, electricians and other workers to do the job.
Although the United States does outsource more manufacturing than it uses, the U.S. is still the largest manufacturing industry on the globe, producing 18.2 percent of the world's goods. About 8.5 percent of the U.S. workforce is in manufacturing, yet there are more than 600,000 manufacturing jobs still waiting to be filled.
Meanwhile, shortages of trained drivers in the long-haul trucking industry are driving up the price of those manufactured goods. The average trucker is 55 years old and overwhelmingly male. To attract more (and more diverse) drivers, trucking companies are boosting wages.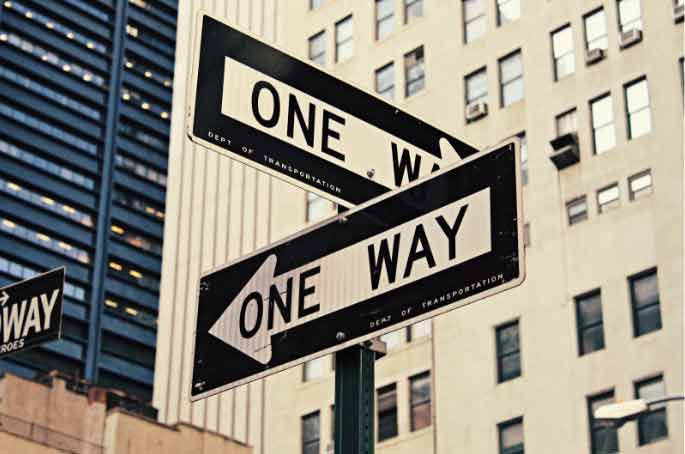 Trade work may not mean a pay cut
The promise of more income is one of the biggest reasons that students in general (and millenials in particular) were encouraged to get a four year degree. Yet students who graduated during or after the great recession have found that their four-year degree doesn't necessarily translate to higher incomes, especially when set against their massive student loan debt.
Meanwhile, according to the Bureau of Labor Statistics, average pay for:
Construction laborers is $33,450 per year
Electricians is $54,110 per year
Plumbers is $52,590 per year
Solar Photovoltaic Installers is $43,010 per year
Welders and Cutters is $40,240 per year
Stationary Engineers and Boiler Operators is $59,890
These jobs require no degree. Instead, you'll build your skills with on-the-job training and continuing education. The number of jobs available in these roles is growing as fast or faster than the national average.
Technology is everywhere
While the trades are still hands-on, technology and automation have found their way into almost every industry. That's good news for your escape from the corporate grind. You probably already have some technical skills that will set you apart from other candidates in the trades.
The nature of the trades is changing. These days, every company is a tech company. Your technical skills will be valuable whether you're invoicing a homeowner for electrical work or tracking miles driven along your trucking route.
Management material
The soft skills you've built in your corporate job may have prepared you for a leadership role in the trades. If you come to an employer in the trades with a toolbelt full of communication skills, problem solving abilities, and professionalism, you'll be seen as a more valuable candidate.
A growth mindset and a willingness to learn are just as valuable in the trades as they are anywhere else. If you leave your corporate job to retrain in the trades, you're proving to your future boss that you have these characteristics.
Affordable learning on the job
While shifting from one corporate job to another might require you to go back to college and earn a new degree. Self-paced online learning, apprenticeship programs, and mentoring relationships mean you can often train for hands-on jobs while working them.
In response to the skills gap, some employers in the trades are subsidizing employee learning through tuition assistance programs and employer-sponsored training. Many employers in the trades are collaborating with training partners like Penn Foster to provide skills training to their employees and new hires.
With flexible online learning options, you can even keep working your full-time job while you prepare for your career switch. There's no need to take time off for re-training.
So, should you leave your corporate job and retrain for a trade?
Only you can decide whether it's time to leave your corporate job and retrain in the trades. But, the combination of a growing skills gap and affordable education opportunities will make the transition easier now than at any time in recent history.
If you're ready to follow your dream into a career in the trades, start by contacting Penn Foster. Our self-paced, mobile friendly online learning programs will help you train for a career in the trades, while you continue to work full time at your current job. An experienced admissions specialist will help you get started.