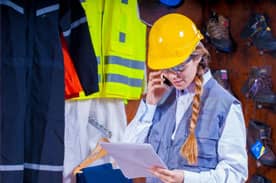 You may have noticed that industrial workplaces have leveled up in recent years. They're cleaner, safer, and more tech enabled than ever. While automation has made production more reliable and efficient, the industry still needs skilled professionals at every level. Technology has freed people to do what they do best: think critically, solve problems, and be creative.
If you already work in an industrial role, you might have your eye on a supervisory position. You want more challenges, a greater say in business decisions, and, of course, a bigger paycheck. Do you have a plan to get there? Just putting in your time won't get you the leadership job of your dreams. You need to cultivate the right skills for the role.
Different companies and industries require different technical skills, but leadership skills are universal. If you work in an industrial workplace and you'd like to further your career with a leadership or supervisory role, these are the essential skills you need to start building.
Team Leadership Skills
Effective teams have effective leaders. In the modern workplace, employees expect more of a give and take from supervisors. They'll want to know why they're doing what they're doing and how it fits into the overall mission of the company. In particular, you'll need to be transparent about projects coming up in the pipeline and how you contribute as a leader. This will help employees to respect you and view you as a true team player.
As a supervisor, you'll need to be a great communicator. Team members will expect you to clearly lay out needs and expectations and listen to their questions and concerns. It's your job to make sure the team works well together while individual members complete their assigned tasks. You'll need to identify problems within the team and quickly identify meaningful solutions.
You'll also have the important task of helping your employees develop their own skills. Employees feel fulfilled when they have a clear path for development and advancement. A big portion of your job will include getting to know each employee and encouraging him or her to pursue appropriate training, development, and advancement opportunities.
Results Measuring Skills
As a supervisor, you'll manage many different kinds of goals simultaneously. You'll have goals for your team, your department, and your company. While your team completes their daily tasks, it's your job to make sure that their work moves everyone toward achievement of larger company goals.
Knowing what to measure is half the battle. Then you need to actually keep track of it all. You might monitor things like how efficiently employees are working, whether daily tasks are being accomplished, and how each individual on the team is working toward their development goals. For this to be most effective you'll need to implement a standard tracking program or document.
Of course, measurement is useless if you don't apply what you've learned. So in addition to measuring results, you'll need to know how to use what you know to adjust processes, strengthen the team, and meet your goals.
Problem Solving Skills
A great supervisor faces just as many problems as a bad supervisor. The difference is that the great supervisor works to find solutions. Managing conflict and solving problems is one of the essential skills of a supervisor in the industrial workplace.
Anytime people are expected to work together, conflict is bound to happen. To keep a team working efficiently, you need to quickly identify and address conflict. Since each member of your team is an individual, each will have different ways of thinking. A skilled supervisor sees this diversity of thought as an advantage and uses it to make the team stronger. By quickly identifying and resolving conflict, you'll retain employees and boost overall team productivity because team members won't be distracted by interpersonal issues.
Promoting Continuous Improvement
Supervisors skilled in lean manufacturing combine the first three skills of team leadership, problem solving, and results tracking to help improve efficiency and productivity.
Lean is a cluster of leadership practices that focus on maximizing efficiency by eliminating wasteful processes and systems.
Rather than blindly applying processes and procedures, a lean supervisor stays engaged with the process, always looking for a better way to do what needs to be done. A lean supervisor trusts the team to do good work and helps them access the tools and resources they need. Understanding and applying lean manufacturing principles will make you a stronger and more effective supervisor.
With an understanding of lean management practices (and how to implement them), supervisors can empower everyone on their team to solve problems, improve performance, and meet organizational goals. By implementing lean practices you can boost efficiency and create a higher quality product.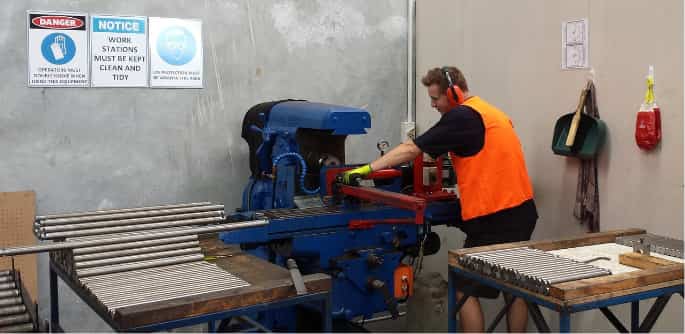 Protecting Health and Safety
Safeguarding the health and safety of your team will be one of your most vital tasks as a supervisor. Fortunately, you don't have to do it alone. The Occupational Safety and Health Administration researches and shares effective strategies to minimize work related injuries and illnesses in the workplace.
The administration issues standards for employees working with dangerous, toxic or hazardous substances or in work environments that could pose a health or safety risk. OSHA regulations may vary from state to state and industry to industry, so it's important to stay informed of the latest regulations for your area and workplace.
As a supervisor, you'll be responsible for record keeping, reporting and generally making sure that OSHA requirements are being met by your team. Health and safety is the responsibility of everyone on the team, but ultimately, your team will look to you to set and maintain standards.
How to build supervisory skills in the industrial workplace
You might already have some of these skills, while others might seem way out of your reach. That's okay. You have access to some amazing resources that can help you build these essential supervisory skills.
Supervisors at work can act as mentors, colleagues and teammates can help build your confidence, and certification and training programs can prove to the world that you have the skills you need.
If you're ready to build your supervisory skills and open up new job opportunities in the industrial workplace, check out Penn Foster's Industrial Supervisor Certificate Program. Penn Foster Career School is licensed and accredited by the Distance Education Accrediting Commission, the Middle States Association of Colleges and Schools, and state-level agencies.