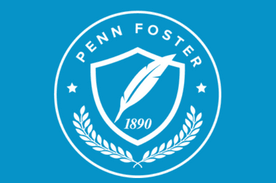 So, you want to make sure the school you're attending is legitimate? You've probably been doing quite a bit of research, reading reviews, and coming across the word accreditation. Whether you're enrolling into a high school program, want to pursue a college degree, looking to attend a brick and mortar school, or hoping to do a convenient online program, making sure the school you choose is qualified to help you take that first step toward your career goals is a must. With that in mind, knowing what to look for regarding accreditation can help you make informed choices.
What is accreditation?
Accreditation is a public, recognized designation that means an institution and/or program meets the quality standards of the accrediting board. In terms of education, schools that have accreditation have been evaluated by third-party institutions to ensure the curriculum, instructors, and materials meet or exceed the standards of similar schools. Accreditation isn't a one time thing, either! Depending on the board that is providing the accreditation, schools and institutions need to be re-evaluated every few years to make sure they are constantly improving and meeting national and/or regional, predetermined standards of excellence.
Is Penn Foster accredited?
Yes! Distance education and online education have become more and more accepted throughout the years. As one of the very first correspondence schools, Penn Foster (then known as International Correspondence Schools) was a founding member of a new, distance education specific accrediting body, The National Home Study Council, chartered in 1926. This accrediting body would establish standards that would be applied to distance and correspondence schools to ensure students enrolled would be guaranteed the best instruction possible. The National Home Study Council became the Distance Education Accrediting Commission, which provides national accreditation for Penn Foster High School, Career School, and College—as well as other recognized distance education institutions. Recognized by the U.S. Department of Education as an accrediting agency, the DEAC and Penn Foster work together to provide quality education and academic integrity to our students.
Even further, Penn Foster High School, which educates and graduates over 30,000 students per year, is nationally accredited through Cognia. Cognia is the world leader in providing accreditation to schools that are constantly working to improve their curriculum and course materials. Besides making sure a school has the appropriate licensing, Cognia looks over a school's plans to improve and grow, constantly looking for ways to keep education fresh, engaging, and relevant.
With internet access literally at your fingertips, completing online programs is becoming a more convenient and accepted option for those who can't drop everything to attend classes daily at a traditional campus. Penn Foster has been in the business of providing convenient and affordable distance education since 1890. We've spent the past 127 plus years working constantly to bring reliable, legitimate education to our students and one big part of that is our accreditation.
What about regional accreditation?
If you've been researching schools, you've probably read the phrase "regionally accredited" more than a few times. Regional accreditation is just as important as national accreditation. Regional accrediting agencies are broken up into seven different regions, most of which are in the United States. Then within each region, that specific accrediting agency will oversee both public and private schools. Penn Foster, headquartered in Scranton, PA, would fall under the Middle States Association of Colleges and Schools. Middle States provides oversight and accreditation to schools in Pennsylvania, Maryland, New York, New Jersey, and more. Penn Foster Career School and Penn Foster High School are both accredited through Middle States, meaning that the classes and courses in those schools meet the same standards as many traditional public and private high schools in the area.
What else should I know about accreditation?
Well, depending on the kind of program you're looking to enroll in, you might want to check out some industry specific accreditations. For example, if you're interested in becoming a Veterinary Technician, you want to make sure you attend a school that's accredited by the American Veterinary Medical Association (AVMA). A non-profit organization that specifically oversees and accredits Veterinary Medicine programs nationwide, the AVMA strictly ensures that what you learn in your degree program is on par with colleges across the country. Our program is one of only a few online vet tech degree programs with full accreditation from the AVMA.
Whether you're planning to finish your high school diploma or start working on a college degree, knowing that you can be confident in the education you receive is a big deal! Not only does accreditation, national and regional, ensure you receive a solid educational background in the industry you're interested in, you can be confident that the fundamentals you learn at an accredited school like Penn Foster can help you take that first step toward reaching your goals!
Want to know more about accreditation and what that means for you? Check out the programs offered at Penn Foster and connect with a dedicated Admissions Specialist to get started!