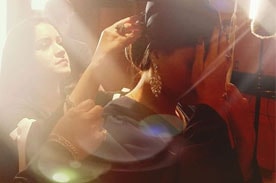 While a good education is valuable for every child, traditional schooling methods are not. Brick and mortar high schools aren't the ideal fit for every student. Your son or daughter might not retain information at the pace the rest of the class is at, either getting bored or lost with the material. They might not fit in with the limited social environment at their school where it may be difficult to overcome past issues and perceptions. Perhaps they have other time commitments that make the enforced attendance requirements simply impossible. Online high school is a great alternative if any of these situations apply to your family.
Many students can relate to experiences where teachers thought poor grades were due to a misunderstanding of the material, that the material was more advanced than the student's pace. While that is sometimes the case, it is also often the problem that a student's natural learning pace is much faster than the rest of the class. In those cases, poor grades can be due to a lack of interest. Melba Cortez found that her daughter faced a pacing problem and decided that online high school was the better option to solve it. "When my daughter was attending her middle school she found it difficult to cope with the atmosphere. We tried counseling and tutoring, but they did not help any. As parents, we reached out for advice from friends and family. We found out about online high school and began our research."
The self-paced element of online high school also allows for students to explore other interests. Ms. Cortez found that to be another benefit for her daughter. "Online high school was so much better for our daughter. We loved that she could focus on her courses and work at her own pace...without pressure and being able to have spare time for other activities." Many students have skills outside of common high school curriculums, like sports or musical talents. The heavy time demands of traditional schooling can prevent students with huge potential from pursuing those passions. With an online high school, your child can get the education they need while focusing on the dream they want to make reality.
Another high school student, Abbie Hoppius, wanted to advance herself in her career while advancing her education. Her mother, Melody Hoppius, said, "Abbie was bored in the traditional school setting and was ready to get on with her life. Penn Foster allowed her to work fulltime and work on school at her pace."
Coupled with the need to dedicate her time and energy to her job, Abbie wanted to avoid the stress over deadlines so she could enjoy school. Melody points out, "The best part was knowing she could work on her school work around when she was off work. She wasn't stressed with deadlines or being forced to log in so many hours each day." Dealing with pressure to pass standardized material in a given timeframe can lead many students to memorize their lessons versus actually understand them, which can prohibit them from reaching their full potential.
As a parent, you often see things your child needs even when your child can't see it for themself, especially when they are under stress or involved in a bad situation. When she was bullied at school, Whitney Pierson said, her mother strongly encouraged her to enroll online after the assistant principal at her school suggested it. Whitney said about her mom's encouragement, "My mom really pushed me to learn and do this. When you are bullied and everything it's hard, but she pushed me to do it." Whitney, who at 17 years old, now takes pride in being an independent learner. She attended graduation in June and was thrilled about crossing the finish line. She gushed, "There are so many people here of different ages it's amazing. I'm really excited to say I'm graduating. I'm so happy to say I'm graduating on time."
Giving your children the encouragement they need to succeed can bring so much value to their lives. With the right learning environment, students are able to discover their passions in a way that works for them without any outside distractions. If you find your child is struggling in school, learn more about Penn Foster programs that could change their lives.