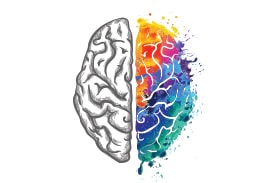 Did you know that one amazing perk of being a Penn Foster student is access to no-cost webinars that cover a variety of topics? Whether you're brand new to distance education or you're a lifetime learner, there's something for everyone who's looking to fearlessly, enthusiastically march toward their goals. Learn what tools you need to break barriers and how our Alumni have shattered expectations in these March webinars!
High School Webinars for Students and Parents!
March 2, 2018 | 11:00AM-12:00PM EST
Orientation: An Introduction to High School for Parents
Additional Dates:
March 09, 2018 | 11:00AM-12:00PM EST
March 16, 2018 | 11:00AM-12:00PM EST
March 23, 2018 | 11:00AM-12:00PM EST
This webinar will provide parents with the tools needed to help their students be successful in their coursework. You will have the opportunity to interact with the high school instructors/teachers' assistants and gain valuable information that can help you help your student reach their goals!
You can find more March webinars for high school students and parents here!
Webinars for Everyone!
March 26, 2018 | 6:00PM-7:00PM EST
Monthly Alumni Spotlight Webinar
After graduation, many Penn Foster students have gone on to do amazing things. Our graduates run businesses, serve as veterinary nurses, work as early childhood teachers, and so much more. In each session, you will meet a Penn Foster Graduate, who will share their experiences with you, how they were able to overcome obstacles, how they were able to transition into the next phase of their careers and much more.
March 27, 2018 | 8:00PM-9:00PM EST
Taking Ownership of Your Own Education
This webinar is focused on learning how to develop a positive center of control and challenging the often negative beliefs we have about ourselves as learners. The goal is to discuss some common barriers to learning, understand how to develop a positive focus of control, and develop strategies to take ownership of your education!
Don't miss out; keep your eyes open for more upcoming webinars!