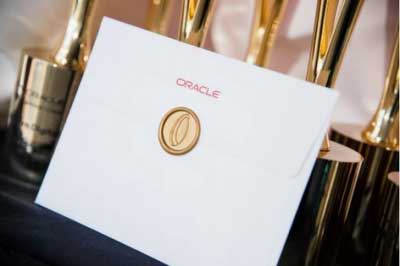 Penn Foster takes pride in always looking forward. This includes consistently monitoring and improving our technology to provide both our students and our employees with the latest innovations in education and communication. We strive to provide our students with a seamless, user friendly platform for their classes, as well as integrating webinars, social media and first class support right into the virtual classroom. So this past month when we were chosen as finalists in the Oracle Customer Service Awards Ceremony, this confirmed that we were crushing our goals; that we offer first class learning platforms and support to our students. It also gave us that sweet feeling of pride and self confidence, much like our graduates feel, and it emboldened us to keep pushing forward.
We don't just want your education at your fingertips, but your future. Students come to Penn Foster for several reasons. Some are finishing something they started years ago, others are looking for better opportunities or higher education... maybe a better paying job! But the biggest payoff in continuing education isn't tangible, it's the pride and self confidence that emerges as a goal isn't just obtained, but crushed!
Technology and highly trained advocates for it who sincerely care are the key to empowering students and assisting them in achieving their dreams. We are constantly testing and piloting different platforms, support paths, resources and class structure. Student feedback is extremely important in these pilots, as ultimately it is the student experience that is our highest priority.
Our Success Coaches use an inhouse program that was designed to give students help before they even ask for it! This provides a proactive approach to problem solving, as we can reach out to the student as soon as we see any red flags and coordinate a plan with other departments if needed.
Student Advocates use up to date phone programs and other tools to get an up close snapshot of a student profile. This helps them to have all the answers at the ready for a student. They can see when a student takes an exam and when they might need some financial suggestions. We take the entire picture into account when a student calls. Just like Success Coaches, Student Advocates try to early-diagnose problems with our technology so that students don't feel overwhelmed later in the program. The student portal, and see test results and submitted papers or projects. They can also see where a student may need some extra help.
As some high school students know, the essays are a bit tricky, however our High School Education Team is here to make sure you are well equipped to succeed. Education is one of the most important investments you can make in your future. It doesn't wear out or get used up and it can never be taken away. Furthering your education online takes self discipline and commitment, and we commend our students for stepping up to the challenge!
Providing that education in an online platform takes the most up to date technology, innovation and forward thinking, and some very dedicated folks willing to think outside the box. Lucky for our students, Penn Foster checks all those boxes! Stick with us and we'll show you that your future is our #1 goal!