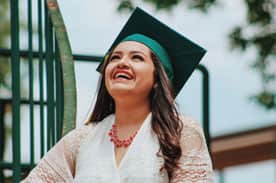 If you just pictured a solitary kid hunched over a book at the kitchen table with his mom, forget it. Everything you know about homeschool is wrong.
Times have changed and homeschooling is now a high-tech, rewarding opportunity for students who refuse to settle for a one-size-fits-all approach to education.
Online homeschool is built on modern technology, flexibility, and a distraction-free approach to learning. The result? An accredited high school diploma earned on your terms.
The history of homeschool
Homeschool has always been the opportunity of choice for teenagers (and adults) who weren't satisfied with the mainstream option.
Many parents choose homeschooling because they worry that traditional schools aren't meeting their child's needs. Others want more control over the pace and scope of the curriculum. Adults pursuing a high school diploma choose online home school as a more flexible option than an in-person class.
The number of students enrolled in homeschool is on the rise. According to the National Center for Education Statistics, homeschool enrollment rose from 2.2 percent of students in 2003 to 3.4 percent in 2012.
Modern technology certainly had something to do with it. The rise of the internet and the fact that more than 80% of households own a computer, has made online homeschooling a viable and attractive option for more students.
Modern technology gives you access to the world
While parents still act as coaches and mentors, you now have access to expert instructors around the world. You become part of an online community who help and support each other.
Technology helps to track your progress and recommend ways to enhance your learning. Interactive activities and frequent review checkpoints take full advantage of the latest technology to give you a completely tailored education experience. Compare that to traditional school curriculums that might take months or years to update.
You can learn anytime, anywhere, because your coursework is mobile-friendly. The technology is easy to use, but if you do need help you can contact faculty and support staff via chat, text, email or phone.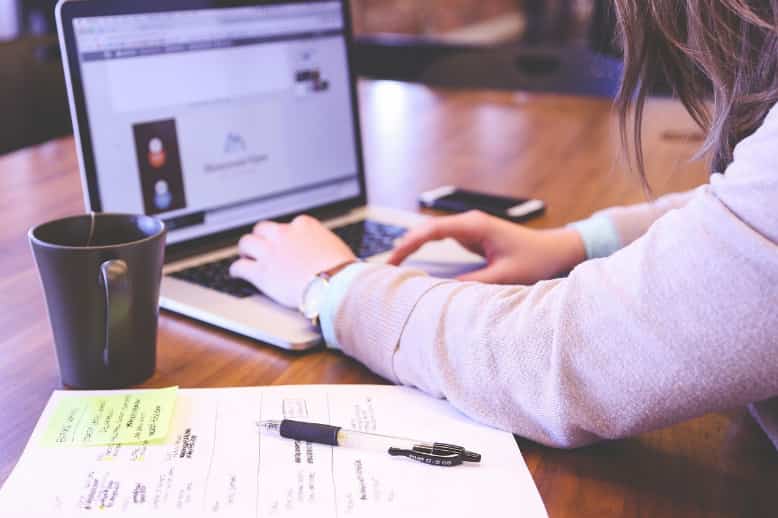 Control your curriculum
Traditional school is designed for the majority. Though it works for some, it's a one-size-fits all approach.
If you've ever bought clothes, you know that one-size-fits all really means it kind of fits most people who fall within certain measurements. Everyone else is out of luck.
On the other hand, homeschool is a completely tailored approach. It's like buying a prom dress off the rack and getting it altered to fit you perfectly.
With online homeschool, your content can be adjusted to your learning style. Are you an auditory learner? Listen to lectures. Learn by reading? Open a text file and get started. Kinesthetic learner? Walk on the treadmill while you study. Your learning environment is completely under your control.
If you need to take some extra time with something, you can. If you breezed through, you can keep moving forward as fast as you want. You can even dive deeper into subjects that interest you.
The point of education is to help you reach your goals. That's why Penn Foster offers 20 career-focused electives in addition to the standard high school curriculum. Or you can choose one of 10 career pathways and take steps toward your career while working on your diploma.
Work on your schedule
With traditional school, you don't have control over what time your school day starts. But as a homeschool student you start your school day when you're ready.
Studies have shown that high school students perform best when school starts later in the day. It turns out teenagers are actually wired to go to bed later and wake up later. So they work best a little later in the day.
Homeschooling gives you complete control over every aspect of your schedule. Take breaks whenever you want. You can even work in opportunities for field trips or other activities that don't fit into the traditional school day.
If you want to, you can schedule yourself a spring break when everyone else is still in school, or take some extra time off around the holidays. Work weekends and take Wednesdays off. It's completely up to you.
Stay focused
While socializing is an important part of life, it shouldn't distract you from learning. Students enrolled in homeschool avoid the social pressures that can pull their attention away from coursework.
You can still join clubs and sports teams, be active in your church, volunteer, work or spend time with friends. But when you're learning, you're really learning. No bullies, no class clowns, no worries about fitting in.
If you need extra help, or just want to chat, you'll have access to social platforms that connect you with instructors, support staff, and other students. You can even join virtual clubs or collaborative associations.
Plus, online homeschool lets you work from wherever you're most comfortable. Study while sitting on your bed with your dog. Bring your tablet outside and sit under a shady tree. Or take in a lecture while dad drives the family to grandma's house for the weekend.
Wherever you are, you can keep your focus on your schoolwork.
Can I earn an accredited high school diploma from homeschool?
Online homeschool students are held to a high academic standard. They earn an accredited diploma just like any conventional high school student.
To become accredited, a high school has to prove that their program meets or exceeds industry standards. Penn Foster is both nationally and regionally accredited.
Our regional accreditation comes from the Commission on Secondary Schools of the Middle States Association of Colleges and Schools.
Our national accreditation is from Cognia, a world leader in improvement and accreditation services for more than 32,000 schools and school systems. We're also accredited by the Distance Education Accrediting Commission, a nationally recognized accrediting agency listed by the U.S. Department of Education.
With an accredited high school diploma, you know that your high school education has prepared you for the college or trade school of your choice.
Take control
If you're ready to take control of your educational experience, contact Penn Foster today.
Penn Foster is an accredited private online high school licensed by the Pennsylvania State Board of Private Licensed Schools.