You're busy and working hard, putting in full-time hours at work, taking care of your family, and finding spare moments to study and take exams. Being able to also carve out extra time to put together a healthy dinner is tough. Do you sacrifice your study time to make a cookbook worthy dish or do you do a quick fast food run? Neither is necessary when you have a few easy, delicious, (mostly) one pan recipes in your back pocket. Check out these go-to recipes from your friends at Penn Foster and get back some valuable study time on your schedule.
Lauren's Veggie Chickpea + Zucchini Pasta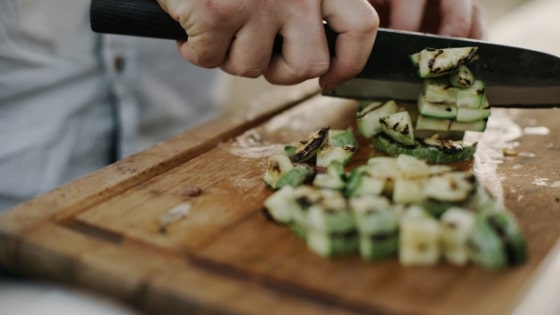 Lauren's favorite quick and easy meal takes two pots, but it's still simple and healthy!
What You'll Need:
Pasta, which could be anything from elbow noodles, to rotini, to fettucini. Angel hair works best!
Olive oil
Butter
Garlic
Zucchini
Chickpeas
Vegetable soup stock
Directions:
Cook your pasta for about a minute less than you normally do. While boiling the water, you can take time to get a few minutes of studying in.
In a frying pan or skillet, throw in a bit of olive oil and some butter.
Toss in the garlic!
Chop up the zucchini and add to your pan, as well as some chickpeas. Let those cook to the point where the zucchini is soft.
Season to taste with salt and pepper.
Add some vegetable stock to the pan, then throw in your cooked, drained pasta.
Cook the pasta in the pan with the other ingredients until the vegetable stock is completely soaked up.
Mix it all up, grab a plate, and sit down to study with a quick, healthy dinner.
Kate's Crock-pot Pulled Chicken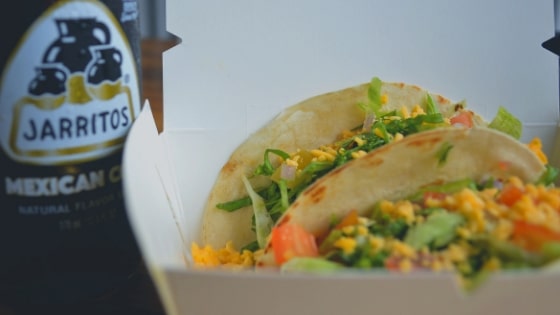 If you've got a busier than usual day, but still want a great meal, try an easy crock-pot recipe like Kate's.
What You'll Need:
1-2 lbs. Of boneless, skinless chicken breasts
A jar of your favorite salsa
A packet of taco seasoning mix
Directions:
Take out your crock-pot.
Throw the chicken and the entire jar of salsa in there.
Add the packet of taco seasoning mix.
Stir it all up!
Set your crock-pot to high for six hours. You can go to work, find a cozy study spot, or meet up with friends while it's cooking.
When you come back, take a fork and pull the chicken apart right in the pot with everything in it.
You can use your finished chicken on a salad, taco, quesadilla — however you'd like!
Bonus: The leftovers are easy to freeze and save for lunch during the week!
Des's "Grown Up" Mac and Cheese
Need something that is nearly impossible to mess up and easy on your budget? Adding a few extras to a classic mac and cheese mix can literally spice up your dinner with a one pot dish ready in 20 minutes or less.
What You'll Need:
A box of your favorite mac and cheese
Canned chicken
Pre-cooked bacon
Sriracha
Directions:
First, follow the instructions on the mac and cheese package.
Once that's finished, keep the stove burner on low and add in your chicken, drained.
Throw in the bacon bits.
Add as much sriracha (or your preferred hot sauce) as you like!
Stir it all in, let it cook for a few more minutes, and you're done!
You end up with a spicy, delicious bowl of mac and cheese you can eat while watching a webinar, reading a study guide, or writing a paper.
You've got a lot on your plate.
With Penn Foster's online programs, you're able to complete your school work around your life, but that doesn't always help ease the stress of your daily to-do list. Knowing you're able to pull out a quick and easy one (or two) pot recipe can help you save a few extra minutes, eat well, and allow you to sit down and study with at least one less worry!