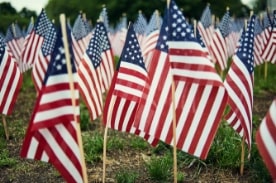 Veterans resources can help you take the next step to continue your life as a civilian.
You've served your country and protected your homeland by enlisting. Now that you've done your duty, it's time to take care of yourself. Whether that means furthering the career you began in uniform, or pursuing a skill you've always wanted to learn, there are several resources available for veterans like you to further your education. This Veterans Day, do justice to yourself and those who've gone before you by taking advantage of the opportunities available to the brave men and women who serve. Here's what you need to know.
Find out what education benefits are available to you!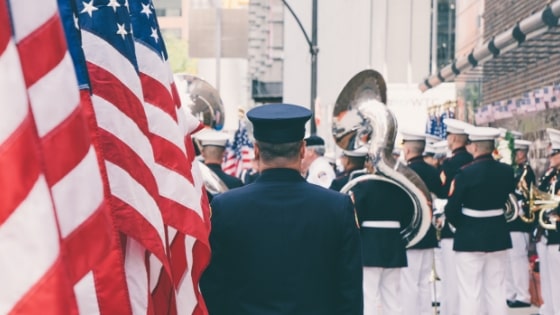 The United States Department of Defense has a variety of benefits available for the men and women who've been in military service and were honorably discharged. If you've ever considered returning to school to boost your resume or help you ease the transition to a civilian career, make sure you look into the different benefits you're eligible for.
The Montgomery GI Bill®

The Montgomery GI Bill®, also known as Chapter 30, provides up to 36 months of education benefits. Generally, the benefits are payable up to 10 years after you've been discharged from active duty, so you have time to consider the career path you want to take after leaving the military.

Not sure if you're Chapter 30 eligible? Check here!
Post-9/11 GI Bill®

Another education benefit for veterans is the Post-9/11 GI Bill®, or Chapter 33 benefits. This chapter of the GI Bill® is specifically designated for those who have served at least 90 days beginning on or after the events of 9/11. These benefits are also earmarked for individuals who are discharged after 30 days due to a service-related disability.

If you're not sure if your service qualifies you for this Chapter, check out more information here.
Veterans Educational Assistance Program (VEAP)

VEAP, or, Chapter 32, is specifically for post-Vietnam veterans who entered service beginning anytime after December 31, 1976 but before July 1, 1985. VEAP benefits are dependent on whether or not you elected to make contributions from your military pay to participate in the program. The government would be matching your contributions 2-to-1, or $2 for every $1 you contributed to the fund.

Find more information about how you can use your VEAP benefits here.
Your dedicated service inspires us.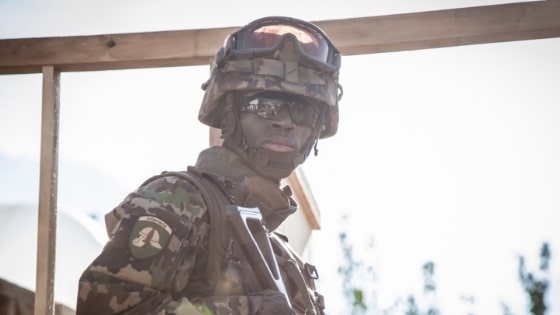 As a veteran, you've given your time, your dedication, and your American spirit to the country you love. Whether you enlisted during a period of active conflict, or during an extended period of peace, you did so with the intention of protecting what you cherish. That deep respect for home and country doesn't leave after you're discharged from service, either.
Taking advantage of the benefits that are available to you can help you transition that dedication to work on the home front, finding a post-military career that makes a difference in your community and allows you to take the first steps toward the future you hope to build. That's why Penn Foster makes it a priority to help our veterans find the right program for them, with the maximum benefit available.
As a Victory Media designated Military Friendly® online school for 2018-2019, with military veterans working in several departments from education to student services, our VA Team was built to serve the men and women who've served us! If you want to know how you can use your benefits to start the next chapter in your life, or what programs you can study, reach out to the team here.
Thank you for all you do.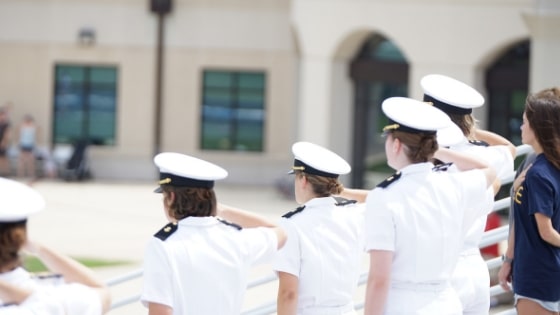 The first Veterans Day celebration, then known as Armistice Day, was held on November 11, 1919, the anniversary of the end of the "The War to End All Wars." This upcoming Veterans Day will mark 100 years of observance and, on this extra-weighty holiday, we sincerely thank the heroes who put aside concern for themselves to serve, protect, and love the country they call home. To the students, graduates, employees, and family members of servicemen and women, we salute you and couldn't be more #PFProud of the work you did and will do.