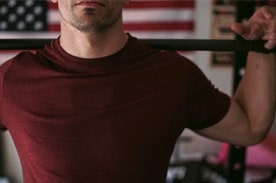 Furthering Your Education as a Military Professional
You joined the military because you wanted to be the best version of yourself. You've worked hard, overcome challenges and learned how to achieve whatever you put your mind to. Now you're looking for a new challenge and going back to school could be it! You need a flexible, self-paced program that fits into your busy work and deployment schedule. It needs to be relevant to your life and affordable for your family.
Penn Foster offers a selection of programs that can fit the lifestyle and needs of every service member and their family. These programs will help you be the best version of yourself both inside the military and after your tour of duty is over.
Flexible and Self-Paced Courses
Getting a degree or certification while serving in the armed forces or being part of an active military family can be a challenge. Your schedule is always shifting and work takes priority. Even if you could find night classes in your area, you probably wouldn't be able to attend them reliably. On top of that, you have a family you want to spend time with during your precious free time.
Fortunately, if you have internet access you have the tools you need to earn a degree or certificate. Our 100% online programs let you study when and where you want to. Whether that's late at night after swing shift, out at sea, or in an airport waiting for your next MAC flight. The tools you need to become a better you are as close as the nearest computer or mobile device. You can set your own graduation date and schedule test for times that are most convenient for you.
Choose a Program Relevant to Your Career
You might want a degree to make yourself more likely to be promoted to the next rank, or you might just want to prove to yourself that you can earn one. Either way, you want a degree or certificate program that's relevant to your needs and interests.
At Penn Foster, our top degrees for current military service members and veterans include:
You can also earn degrees and certification in Health Services Administration, Home Health, Medical Office Assisting, Information Resources Design and dozens of other areas of study.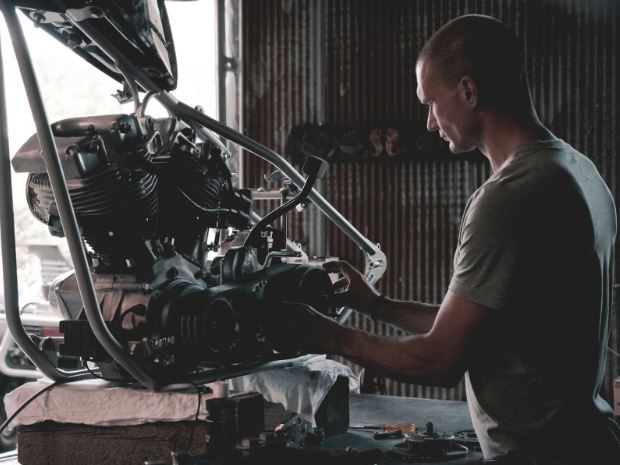 Affordable
As a current or former service member, you have access to financial support programs that make Penn Foster's already-affordable programs even more accessible. You can use your Montgomery GI Bill® or Veterans Educational Assistance Program to pay for schooling with no out of pocket cost to you. Your dependents may also be eligible for Military Spouse Career Advancement Accounts, known as CAA or MyCAA.
Even without financial support, Penn Foster's programs are affordable for most students. You can earn the certification or degree you need for as little as $49 per month. With flexible payment options you can start your training for as little as $1.
With flexible, self-paced programs offered entirely online, Penn Foster knows what service members need to succeed. We earned a bronze Military Friendly Status for 2018-2019. Contact our VA team today at 1-888-427-2900 to learn why Penn Foster is a great choice for veterans and service members.