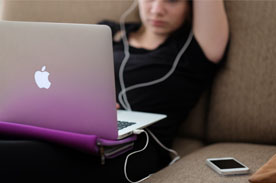 Helping Your High School Student
As a parent, you want to give your student the tools they need to succeed. For online high school parents, understanding what tools are available can be harder than it looks. You don't have a classroom full of other parents to trade ideas with and there are no parent teacher conferences to tell you how your student is doing. You might feel like you're on your own.
You aren't. Penn Foster has supported more than 60,000 students, and their families, throughout their high school studies. Here are some of the most valuable tools you can give your high school student to help them succeed while studying online.
Help them set a schedule
Online high school is flexible. Your student can study when and where they want. With online high school from Penn Foster, students study at their own pace. You can help your student decide whether to study year-round or during a traditional school year. Once they've decided, your student is able to create a customized study plan for when they want to take tests and how quickly they want to graduate.
Helping your student to set and stick to a schedule will allow them to meet the goals they set for themselves. Have a conversation with your student about when they want to graduate, how much time they can devote to schoolwork, and what extracurriculars like jobs, sports, music, or art they want to focus on.
Set a schedule and stick to it. Most students work best when they set aside time every day to study. Studying on a set schedule helps them form a habit around schoolwork. You can give them the tools to do that by gently reminding them when it's time to get to work, making sure they have the technology they need, and creating a quiet space where they can study.
You can also use Penn Foster's Study Planner Mobile App to set and manage your student's study time. With it, students can customize study plans, integrate study time into digital calendars and track their progress. Download it from Google Play, the Amazon Appstore, or the Apple Store.
Use Online Resources
Studying online gives your student access to helpful instructors and an on-demand learning platform. Both are valuable learning tools. Other online resources can help round out their education or just mix things up a little.
Help your student find relevant documentaries or informative television shows on entertainment sites you already subscribe to like Netflix, Hulu, or Amazon Prime Video. You can also help them discover free learning tools like Khan Academy that can give them extra support with more challenging topics.
Penn Foster offers a number of no-cost webinars that can help students work on specific skills. If you see your student struggling in a particular area, help them find a Penn Foster webinar that meets their needs. Keep an eye on the student life blog to hear about upcoming webinars.
Consider adding a career pathway
Some students already know what they want to do after high school, and you can help them make that dream a reality. Talk to your student about adding a career pathway to their standard high school curriculum. Career pathways are like a virtual preparatory or technical school. Students can start exploring the path to their career while earning their high school diploma online.
Choose from fields like automotive, carpentry, child care, culinary arts, electrical, healthcare, information technology, pharmacy technician or plumbing. If students are planning to go to college after high school, they can chose the early college track with helps ease the transition from high school to higher education. Most of these pathways transfer seamlessly into a career school or college program, giving your student a leg up on their higher education.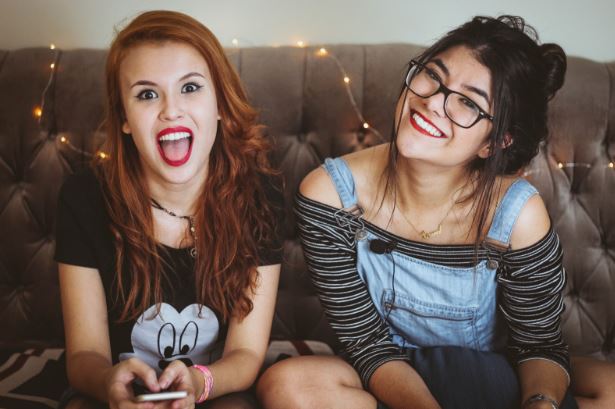 Help them make friends
Strong social networks can help students get better grades. Studies have also shown that happier students get better grades, and nothing makes kids happier than spending time with good friends. Yet, making friends is one of the most challenging parts of any high school experience.
Give your student the tools to succeed at relationship building by encouraging them to connect with other students on social media. Urge them to explore the Penn Foster student community where they can get answers to their questions, find useful resources, and connect with students and teachers. Offline, you can encourage students to get involved with sports, drama groups, local bands or other extracurricular activities that help them socialize with other people their age.
Offer your support
The most valuable thing you can give your online student is your support and attention. Ask your student questions about what they're learning and how they feel about it. Listen closely to their answers. Having these conversations shows your student that you care about their education.
Many students thrive when they're praised for their hard work. They want to know that you are proud of them and are noticing their success. Give your student plenty of positive feedback and before you know it, they'll be holding their degree.
Give your student the ultimate tool for success with Penn Foster's online high school diploma. More than 60,000 students have earned their high school diploma from our accredited program. Help your child be one of them.