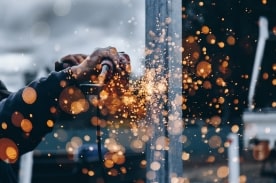 Turn your passion into a career.
Are you the sort of person who loves to dig into how things work? Have you ever taken apart an old appliance, phone, or, well, anything, just because you wanted to see how each part works together? If you're the type of person who is interested in taking raw materials and turning them into something amazing, a Manufacturing associate degree may be just the thing to help you turn your passion into a rewarding career.
Here's what you need to know about Penn Foster's exciting new degree program and how it can help you take the first step toward a career in a growing field.
What you'll learn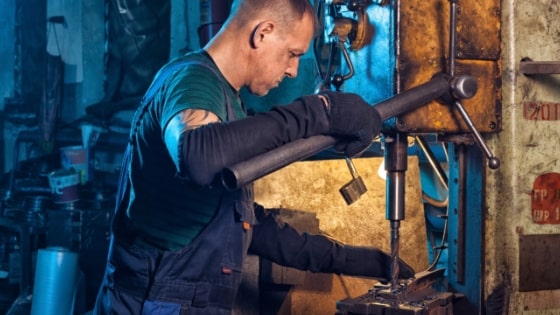 From standard technical skills, like working with AutoCAD applications, to speciality courses like Tool Design and Lean Manufacturing, you'll learn the skills needed to be part of designing and manufacturing the latest tools and technology that people and companies use everyday! Employers are constantly seeking candidates with an associate degree in manufacturing, so there's no better time to start training for a career as in manufacturing engineering or as a manufacturing production tech.
You'll complete coursework for classes such as as:
Introduction to Technical Drawing. You'll get an overview of visual communication skills necessary to successfully complete the whole range of courses in technology programs that require learning to read and interpret technical drawings.

Manufacturing Materials and Processes. This will cover a comprehensive collection of manufacturing and materials processing techniques. You'll also learn the historical perspectives and basic science of manufacturing and its related materials.

Quality Control Systems. You'll cover establishing quality systems, interpreting conventional drawings, and setting up and using inspection tools and equipment.
Over 4 self-paced semesters, you'll take a combination of general education, foundational technology courses, and industry-specific classes that help you to prepare for a role in an ever expanding and developing field.
How will your education help your career path?
Having the preparation and skills to excel at your job, with a nationally accredited degree to back you up, can help you stand out to hiring managers and supervisors when you're applying for an open position. Besides learning industry-specific skills and knowledge, the general education courses that are part of the college degree give you a well-rounded background you can be confident in.
You may know you need to improve your writing skills or want to take a social science course like psychology. To be successful in manufacturing, being able to communicate effectively at work can make a difference in your career.
While the courses get specific, Penn Foster also provides general technology courses like Foundational Skills in Math as stepping stones to prepare you for the specific manufacturing courses you'll take later.
What can I do with a Manufacturing degree?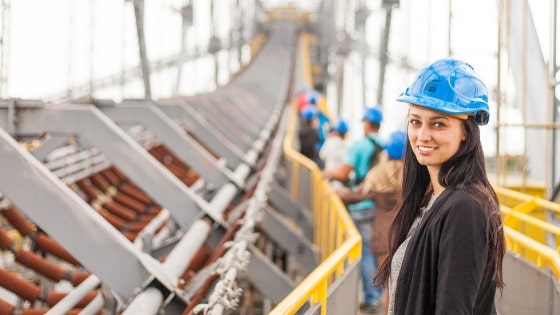 The manufacturing industry is projected to grow significantly through 2026, with new positions and titles being created regularly. With a manufacturing degree, you can prepare for a career as a manufacturing engineering technician, production technician, or other production occupations.
During an average day on the job, you could be expected to prepare machinery or load computer programs specific to the manufacturing work you're doing, load raw materials into machines, and inspect finished product for quality. If you work in research and development, you could be designing new tools and machinery, or helping to design efficient office buildings and more.
If you're already working in the manufacturing industry, you can take the first steps toward career advancement by furthering your education. With credentials to boost your resume and show your commitment and focus in the field, you can confidently build your career and impact your company!
Take the first step toward a rewarding career with Penn Foster.
Whether you've been in the field for years or you're looking to start a career in an in-demand industry, now is the perfect time to earn your Manufacturing associate degree. With flexible courses that can be completed on your schedule, expert instructors, and cutting-edge course material, you'll be on your way to a job you love. Even better? The average salary for someone with an associate degree in manufacturing can start at $57,000!
Call to speak with an Admissions Specialist today for more information on this exciting new degree: 1.888.427.6500!