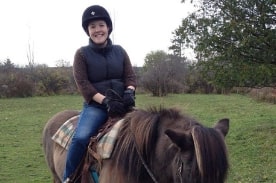 "I wasn't where I wanted to be."
So many of the students I know have overcome struggles of various kinds in their lives and are now reinventing themselves, finding success by pursuing a dream or improving their situation through education. I wanted to add to the many stories being shared by others. Here's my own comeback story.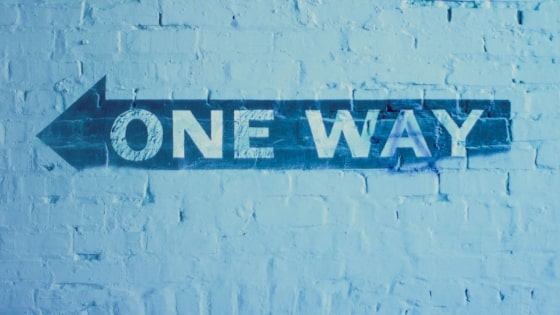 Like many bright students at my high school, my guidance counselor honed in on something I had an aptitude for, music, and set me on a college-bound trajectory. I didn't really have an idea of what I wanted to do at that age and it didn't help that our guidance department was understaffed and overwhelmed.
The career school that served my region had many excellent and interesting offerings, but there was a negative outlook about attending career or vocational training in my district. Along with many of my peers, I ended up enrolling in a 4-year college, in a music business degree program.
I realized within the first year of college that the program I was in wasn't where I wanted to be, but there was constant pressure to make a choice and graduate in a reasonable amount of time. I changed my major to a liberal arts degree and eventually settled on a combination of geology and English composition.
I graduated cum laude with both degrees after five years.
Though I went to a state university, I also graduated with more debt than I would have liked. As life often goes, I never ended up working in the geology field, though English composition served me well in my work as a grant writer for the arts and education, a career I fell into after volunteering at an arts organization. It was rewarding to help organizations that needed funding for the good work they were doing, but I never quite felt like I was where I needed to be.
"I was at a crossroads."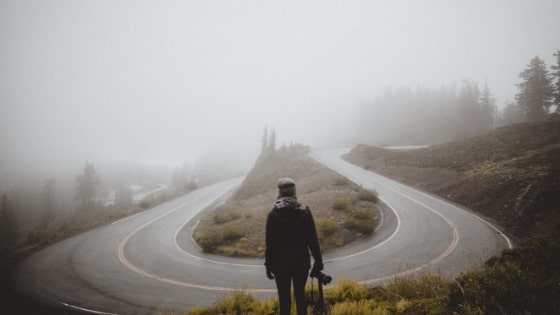 In 2017, I realized that I needed something different. I was at a crossroads. The career that I had had for more than a decade felt hollow to me after I had lost two cats, who were very dear to me, very close together. I felt confused about their conditions and that, plus the robotic clinical end-of-life care left me cold.
I found myself thinking of other animals I had known and loved and about the nature of veterinary medicine. After talking with other friends with pets, many of whom had had similar experiences, I felt a calling to help improve the situation, even on a small scale.
After some sleepless nights, I made the decision to go to school to become a veterinary technician, with a focus on improving the lives of pets and the people who love them. My desire here is twofold: to give pets who may have some sort of impairment (be it age, disability, or injury) the ability to live full, happy lives through rehabilitation and pain management and to provide compassionate, informative care in a proactive way when they are nearing the end of their lives.
After I made my choice, I felt simultaneously excited and at peace.
"Worry held me back."
Before making the choice, I had continued on the path I was set on after high school because it was easier than making a change. Worry held me back at some points. Working full time between two jobs, I was afraid that I wouldn't be able to find a degree program that would work with my schedule, or that I would have to move to attend a quality school. I was also nervous because I like being good at things and I am a perfectionist, which makes launching into something brand new stressful.
I'm very data-driven and do a lot of homework before I make a choice. I found Penn Foster's accredited program to have the flexibility that I needed and the monthly payment plan made it affordable to pursue my dream. Since enrolling, I have found the staff, faculty, and my fellow students to be very welcoming and I sincerely feel like I'm part of a community of like-minded people.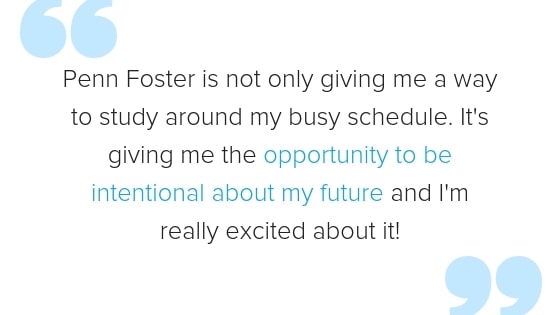 It seems that throughout most of my life, I passively let life happen to me. I continued on the path I was on after high school because it was easier than making a change. Now that I'm working toward the job I want, I feel that, not only is Penn Foster giving me a way to study around my busy schedule, but it's giving me the opportunity to be intentional about my future in a way that I've never been before and I'm really excited about it.
It helps that, though the people in my life know that I am very independent, they are continually encouraging me to pursue the things I want. I have a really great support system and knowing they're there when I need them really helps the nerves that come with this new journey.
The opportunities that PF offers can't be overstated. Our school affords students a rare opportunity to better themselves and achieve their dreams, on their schedule, and with minimal investment compared to brick-and-mortar programs. I am really looking forward to walking at my graduation and passing my VTNE to become a Penn Foster Veterinary Technician. I can't wait to join a long line of #PFProud graduates and make an impact in the lives of pets and their people.