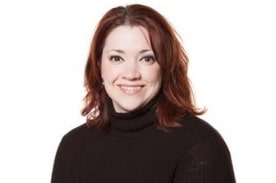 Christina will help you beat your writing doubts.
When you struggle with writing assignments, talking to your English instructor can be a bit intimidating. After all, they've studied the subject for years and are experts in writing the perfect paper. They won't understand why you're struggling to put together a perfect sentence, right?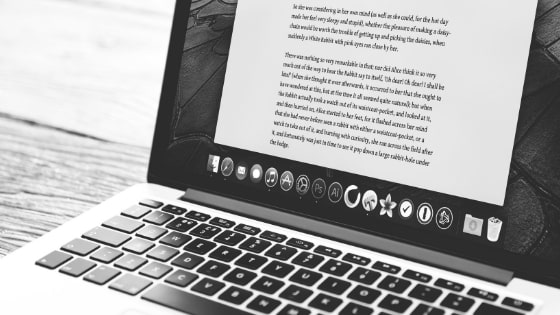 While those who've studied English literature and writing absolutely love it, they've battled writer's block, grammatically incorrect sentence structures, and intense revisions. They know where your frustration is coming from and they're the most equipped to help you learn how to beat those writing doubts and submit a paper you're proud of.
One of those people fighting on your side in the battle against challenging writing assignments is Senior English Instructor, Christina Elvidge.
Her goal has always been inspiring other people the way her professors inspired her.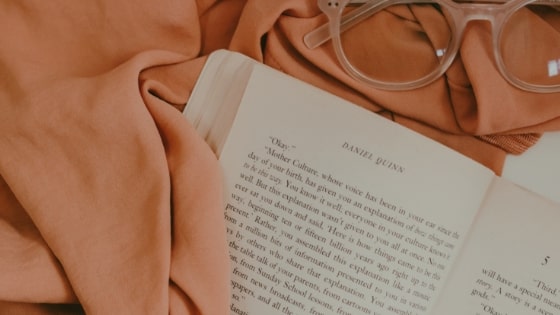 Her love of the written word was a big part of her childhood. Due to an injury that occurred when she was born, Christina needed several reconstructive procedures on her left hip that left her unable to walk for long periods of time. With so much time on her hands, she spent hours reading.
"I've always loved to read," she says, "and during my childhood when I was waiting in doctors' offices or confined to a bed or a wheelchair, it was pretty much all I could do." Because of this, she knew that she wanted to major in English when started college, but her goal then was to eventually become a civil rights attorney.
Throughout her education, Christina paired history and literature together. Exploring the world through fiction and facts taught her that it's important not to turn a blind eye to injustice and inequality in the world. "What my reading and my professors taught me was that literature, our stories, shape how we engage with others," she explains. She wanted to make a difference in the world and thought that, working to fight injustice as an attorney was the way to go.
That changed when she was working on her undergraduate degree. Her college literature and writing classes started a fire in her brain and, when her professors mentioned books they enjoyed, she'd write the titles in the margins of her notebooks with the intention of reading each one. "I wanted to be as smart as they were, and I wanted to inspire others the way my professors inspired me and that meant teaching at the college level."
She also realized that, through teaching, she could help students better understand and appreciate other people's stories, help them develop tools to recognize inequality in their lives and communities, and give them the power to do something about it.
With that goal, she began teaching after she finished her bachelor's degree, diving right into a master's, and she hasn't stopped teaching since. Before joining the Penn Foster team, she taught college-level English courses at local colleges, also becoming the Director of Honors and Fellowships for Marywood University's English department.
Education needs to evolve to meet the needs of students.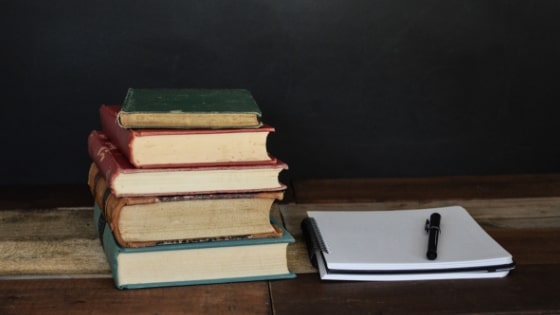 Taking on the role of an English Instructor at a distance education school was both different and similar to what she'd done in the past.
"Working at Penn Foster is challenging," Christina mentions. And she doesn't think that's a bad thing! "Higher education needs to evolve to meet the needs of students, and I like the challenge of trying to see my discipline, reading, writing, and rhetoric, from different perspectives — to think outside of the box — to create courses that work for our self-paced, self-directed students."
Even further, Christina believes that Penn Foster's self-paced, non traditional approach to education is necessary in the 21st century. This is especially true when our students' lives are full of demands that make it impossible for them to succeed in a traditional brick-and-mortar university. "PF College allows students to pursue their goals while they work to put food on the table for their families or take care of elderly parents."
Students like you can advance in your current career or even switch careers completely, working around the other responsibilities that take priority in your life.
Learning to write well is important for whatever career you're aiming for.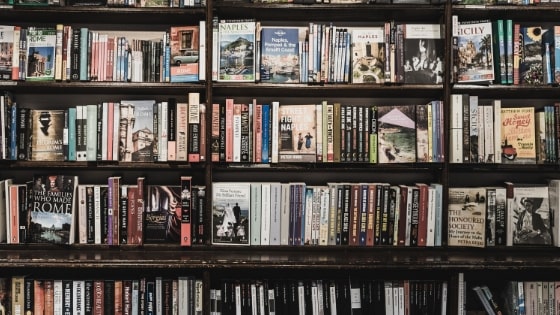 But what if you're studying something more technical, like Manufacturing? Why would you need English courses to be great at a hands-on, this-is-how-it-works sort of career?
"Critical thinking, reading, and writing skills are necessary to be a good student, a good employee, and a responsible citizen," Christina believes. In practical terms, you need to write on a regular basis and write well. Whether you're applying for a new position or addressing your supervisor, you need to be able to put your thoughts together clearly and effectively to make an impact. Learning to write as part of your education gives you the foundation to continue writing well in your career.
Reading and writing is important to understanding the world we live in, as well. "Literature helps us to see our world. Reading about other people, places, and events gives us some perspective and helps us understand, empathize, or disagree with other people or situations. Writing about your perspective only helps to clarify your thinking even further. To me, that's the foundation of education."
Christina's expert writing advice.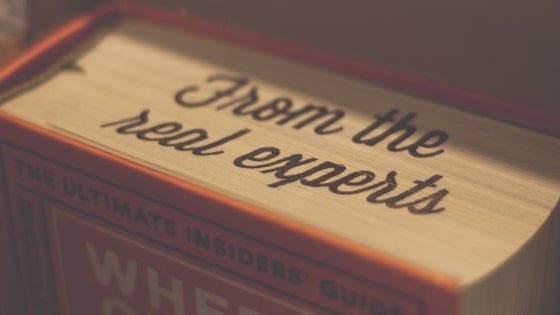 Being a passionate and expert writer, and a dedicated instructor, Christina knows that many students struggle with or are intimidated by English and Writing courses. That's not unusual and she shares this bit of advice with students who attend her webinars:
"Students who have taken my webinars have heard me compare writing to laundry: hardly anyone loves it, but they both need to get done. I would tell students who are intimidated by writing courses that writing is a skill, and like any skill, it takes time and practice to develop and eventually master. But it doesn't take mastery to make it through the writing courses or assignments.
I'd tell them to read, because reading other people's writing will help them see how they will tackle their own. And, finally, I would tell them to ask for help. While it may seem noble to struggle, instructors are here to help students, and we now have a writing center, The Writer's Block, where they can find even more information and support for their writing."
"We're here to support students when they choose to change their lives."
Christina loves what she does and she loves helping our students. You don't have to love English or writing as much as she does to learn from her. Besides her experience as a teacher over the years, she's also constantly learning and reading and writing to improve her craft and help her students do the same.
With her help and the help of the tutors and instructors in The Writer's Block, you can crush your writing assignments. We all believe in you at Penn Foster. Amazing, passionate people like Christina Elvidge are here to make sure you get the most out of your education.