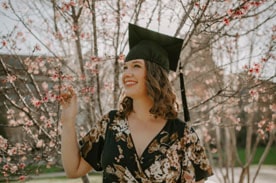 Why Choose Online High School?
The ability to complete high school from home has changed a lot in the last fifteen years. More homes have access to the internet, which means students who learn at home are no longer restricted to learning from their parents or from textbooks. Now, they have access to a network of teachers and fellow students across the country and around the world.
Many adults who are using online high school as a way to earn the accredited high school diploma they need to advance their career and pursue their dreams.
Here is why more teenage and adult students are choosing online high school as a way earn their accredited high school diploma to prepare for college or a career.
It offers a flexible schedule
Online high school is flexible over both the long and the short term. Over the long term, you can choose to go to school year round, or move your vacations around to fit your family's plans. Take your "summer vacation" in the fall if you prefer.
In the short term, you can take Fridays off and work Saturdays, or work a little bit each day if that's more manageable. Even the daily schedule is flexible. If you prefer to sleep in, you can start studying at 11 a.m. If you're an early riser, you can start at 5 a.m. and finish your work for the day before most people get around to having lunch. Your schedule is yours to set.
Your coursework is customizable
As an online high school student, you have more freedom to study the concepts and subjects that interest you most. While certain subjects are required for a student to earn an accredited high school diploma, you can dig deeper into the subjects that interest you.
In a traditional high school, where teachers are supporting as many as 30 students in one classroom, it's hard to provide personalized instruction. With online high school, your program is entirely personalized. You don't move forward until you understand a concept. As soon as you understand something, you can move on. You don't have to keep pace with anyone else in the class, because the class is you.
There are fewer distractions
Some students find that the social distractions in a traditional high school make it hard to focus. As an online high school student, you don't have to worry about whether you're wearing the latest style. You don't have to try to focus while one kid who thinks he's "too cool for school" disrupts everyone else's learning. You don't have to worry about who you'll sit with at lunch or getting picked last for flag football in gym class.
As a result, you can put all of your attention into learning what you need and want to learn so you can get the best possible grades.
It's more affordable than private education
Public school might not be the right place for you for any or all of the reasons above. While, private school is an option for some students, it can be expensive. Your family may not have the budget to send you to a fancy private school that costs as much, if not more than, tuition at your local state university.
Even if they have the money to spend, why should they when you can get a quality education from an accredited online high school for a fraction of the cost? You could take that money and use it to go on special field trips to expand on what you're learning through online high school. You could even put that money aside to pay for college after you earn your high school diploma.
Avoid disruptions caused by relocation
Moving can seriously disrupt a school year. Sometimes your family can plan it so you don't move until the semester is over, but that's not always possible. Especially if you're part of a military family, you might have no choice but to move in the middle of the school year.
With online high school, it doesn't matter when you move, your studies are never further away than the nearest computer, smartphone, or tablet.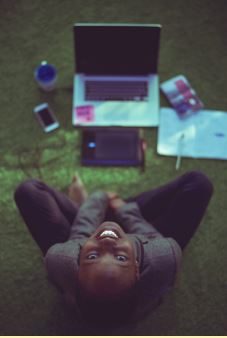 It allows you to pursue your passions
You might have a talent that requires a lot of focused practice, like drawing or playing the guitar. You might need early morning sessions in the gym to work on your gymnastics, or want to travel to compete in snowboarding competitions around the world. Online high school gives you the time and freedom to do that. You don't have to be in school where or even when everyone else is.
You have the flexibility to fit your academics around your life rather than sacrificing your passions to go to school. Education can be one of your priorities instead of being all you do. And let's face it, if you're dedicated enough to wake up before the sun to make it to your swim practices, you certainly have enough personal discipline to make time for your schoolwork.
Your online high school program can also give you a jump start on the career of your dreams when you add a career pathway onto your high school diploma. Penn Foster offers career focused courses, many of which can transfer directly to a Career School or College program after you've earned your diploma. Choose pathways in:
Automotive
Carpentry
Child care
Culinary arts
Electrical
Healthcare
Information technology
Pharmacy technician training
Plumbing
Or add a pre-college pathway to make sure you're ready for the next step in your education journey.
You're a non-traditional student
If you're returning to high school after some time away, online high school might be a great choice for you. Because it's flexible and customizable, you can fit it into your schedule. You can take care of your kids, go to work, and still earn an accredited high school diploma without attending night school.
Penn Foster can help
If you're ready to become one of the many students choosing online high school to earn an accredited high school diploma, contact Penn Foster. Our admissions representatives can help you build the program that's right for you.