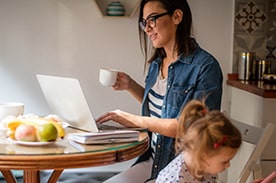 Staying motivated with a busy schedule
Whether your back to school journey began in the fall, like traditional students, or you took advantage of our rolling admissions and enrolled when it felt right for you, you're on your way to becoming a back to school hero. The little and big things that have happened in your life to push you toward bettering yourself are inspirational. You're determined to work toward a job you love and nothing will stand in your way!
If you're looking for inspiration to help you move ahead and crush your studies, look no further. Find motivation to be your own back to school hero from the stories of students just like you.
Think about who keeps you going, even when you want to give up!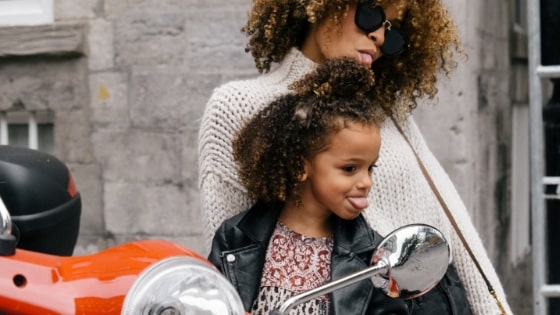 What keeps you motivated to keep going, even when things seem tough? Many students mention their children or grandchildren.
Sharae said, "My motivation is my son. He has pushed me to be better and do better. Before him, I was a victim of domestic violence and I was scared to do anything and go anywhere. Now, he's about to be one (year old) and he has pushed me to go back to school. That's how I found Penn Foster. I'm doing it, I'm going back to school full time so I can show him that giving up isn't an option in life!"
"The best way I've found to balance my crazy life while remaining motivated is by reminding myself that I'm doing it for my sons. I want to show them it is never too late to improve your life," Beca said.
Brenda said "My motivation is being financially stable for my family! I moved to a new state that isn't as busy as California, so I need to have some sort of higher education to succeed. So far, I feel more confident and excited to be learning about things I never thought I would have a true interest in."
"I'm raising my grandbabies and they are my number one motivation why I went back to school. They also keep me motivated. I want to provide them a better future. I am staying focused so I can graduate. It's never too late to further your education. Don't hesitate to ask for help when/if you need help. Use the resources and always keep a positive attitude. Attitude is a vital key. If you keep thinking positive you will get through it. You can be and do anything you want when you set your mind to it. Good luck and stay strong," Carolyn said.
Make a plan and stick to it.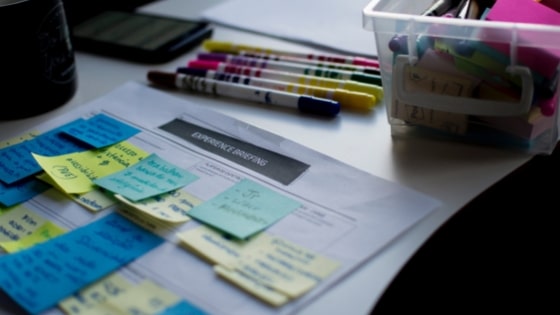 No matter the reason you decided to take that leap and jump back into education, having a plan is key to staying on track and motivated. As you know, balancing life, family, and school can be tough at times. Here's how busy students made a plan to keep pushing forward and their tips for staying motivated!
Sarah shared this bit of advice: "Balancing life and school is tough, but like anything in life, having a plan is key! I dedicate a set time each week to make sure I am caught up. I set weekly and monthly goals and write them down and make them a priority. I try to make my study blocks in the morning so that I can get it out of the way. I find that leaving my phone downstairs while I study helps too!"
Marcie also likes to plan ahead: "Using a planner is an absolute must for me to stay organized! I find that sticking to a strict routine in terms of doing school work is the best way for me to stay motivated, as it essentially turns doing school work into a daily habit. I also find that doing work in small and manageable chunks helps me not feel overwhelmed with information so that I can actually learn and retain whatever it is I'm studying."
"Time management and commitment," are what keeps Chelsay pushing toward her goals. "Both of these have been very helpful in finding a good balance. I work full time and have a very active lifestyle. Attending Penn Foster has made it super easy for me to get an education while living my busy life. Perseverance is key to accomplishing your goals!! You can do anything you set your mind to."
Don't forget the reason you started this journey to begin with.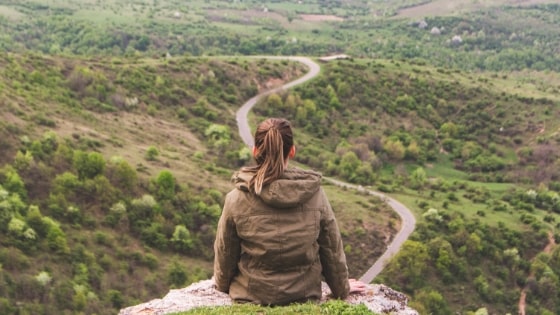 You can plan ahead, write a million to-do lists, and still feel frustrated with your progress every now and then. That's human! Almost all of our students have felt that at some point. How did they get through it and find their purpose again? Remembering the why of what they're studying.
Chaleesa said, "Stay focused and remember your "why." My "why" is that I want to make my family proud, myself proud, and ultimately provide a better future for my children."
"I talk to myself daily about my goals and dreams, and finishing school is at the top of the list.I had to take care of my family and put school off for a bit, but I'm glad I made a commitment to myself to finish, because so many doors will open up for me," Tracy shared.
Savannah also shared that having a "why" really helped her go forward: "While on my journey through Penn Foster I have learned the best way to staying motivated is having a WHY! After facing all the bumps in the road, my why has never changed and always gave me motivation to push through and continue on in my classes. My way of doing this was setting personal goals. In the beginning, it was as simple as dedicating time to reading my textbook when I wasn't busy. For example, if I caught myself mindlessly scrolling through Instagram, I would stop and then start reading my studies. All the extra minutes of "nothingness" in your day adds up. Turn that into productivity and anyone can succeed!"
You're a back to school hero.
You're taking the first step to make a change in your career and in your life. Going back to school at any age takes guts, determination, and drive. Your hard work and dedication not only inspires other students, but keeps all of us at Penn Foster motivated to help you reach your goals. You're our back to school heroes and we couldn't be prouder.