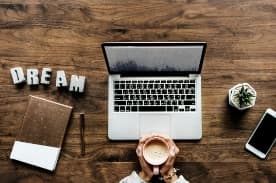 Achieving Your Potential
Everyone wants to find a career that truly makes them happy. After all, you've heard the famous phrase, "find a job you love, because then you'll never work a day in your life."
Often, however, you don't find that career immediately. You've got bills to pay, so you find whatever job can help you do that. the days you have to go in for your shift are rough, you feel anxious about walking through the door because you aren't happy with what you're doing.
Instead of struggling to make it through each day, wishing you didn't have to go in you can change your life by preparing for the career that really calls to you.
GO FOR IT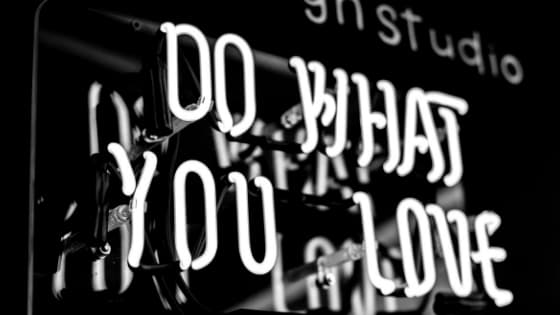 "I wanted something I could do in my life where I would be happy to go to work every day."
It took Sarah R. a while to find what career would make her happy, but now she knows she's meant to be a veterinary technician. She feels like she can do anything she sets her mind to. Besides being happy with her career, she also says she knew that furthering her education would help her find a good paying job to keep her financially secure.
Right now, her work with Penn Foster as a student and a Student Ambassador has taught her a lot about herself and what she's capable of. She's found that her motivation and work ethic have drastically improved since she's started her program. "You have to be motivated to do something like online school," she says. "You don't have a teacher pounding the information and your assignments into your brain every class."
After finishing her degree, she's planning to pursue more education to strengthen her career confidence, with the goal of specializing in emergency and critical care for animals.
She reached outside of her comfort zone to improve her skills while studying. Myria O., another Ambassador, has done the same, boosting her confidence through involvement with her Penn Foster peers.
"I'm working hard each day to build my knowledge and succeed!"
Myria, who's shared her comeback story with us before, has learned a lot about herself since she's been a Penn Foster student. A graduate of the Vet Assistant career diploma, Myria gained hands-on experience at her externship site, which taught her a lot about the day-to-day life of those in veterinary medicine.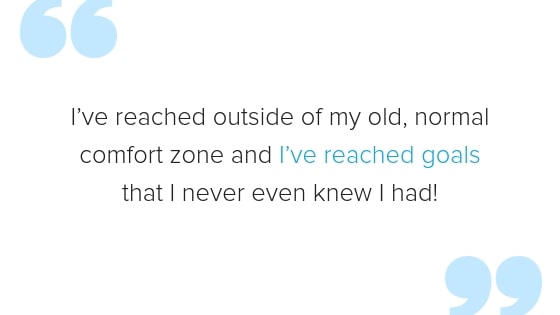 After her externship, she took the next step to advance her career and enrolled into the Veterinary Technician Associate's Degree. Besides the vet medicine skills she's learned in her classes, program webinars, and on her externship, she's also proud of the confidence she's gained in other areas.
"I've built stronger communication skills, as well as developed my leadership skills. I've reached outside of my old, normal comfort zone and I've reached goals that I never even knew I had," Myria says. With her veterinary work and her work as a Student Ambassador, she's found a field that she's passionate about and continues to grow every day.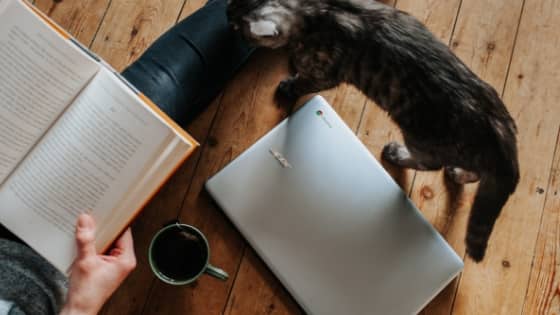 While she's had her fair share of challenges, including the loss of her beloved dog, Frankie, she's been able to get back on track with the support of her husband and her Penn Foster family.
Now, because of the skills and hands-on experience she gained through her education, she's working at the site where she completed an externship for her Veterinary Assistant career diploma while she finishes up her last semester in the Vet Tech degree.
IF YOU CAN DREAM IT, YOU CAN DO IT.
A career you love doesn't have to be a distant dream! While following your dreams isn't easy, the work you put in to changing your life is worth it. You'll learn to push past barriers and challenges, redefining who you and gaining a new confidence in yourself, and your skills.
Sarah and Myria have both had moments of self-doubt. Who hasn't? But in the process of taking control of their education and their careers, they've started to build up their confidence in their abilities and are growing their careers. They're loving what they do and you can, too.
Whether you're looking to have a resume booster that gives you the confidence to apply for the promotion you've wanted or you need to build the skills required to make a career change, Penn Foster's
online, self-paced programs
can help you take the first step toward making the life you want happen.