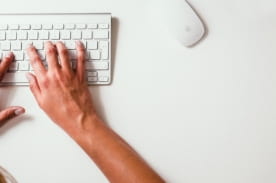 Kick-start your career.
You're excited to kick-start a career right away, so the prospect of enrolling in a traditional, four year college seems frustrating. Besides taking years to complete, the tuition is not something you can reasonably afford. Without other options, you feel you must go-ahead and enroll into that college anyway or you dive right into the workforce.
Neither feels like the right choice for you. If you're feeling like you should be pursuing something versus wanting to, it's time to re-think your options. Instead of settling for a career you don't love or forcing yourself to complete a college degree that you're not really interested in, take some time to research jobs you like that require a career diploma to get started.
What's the difference between a college degree and a career diploma?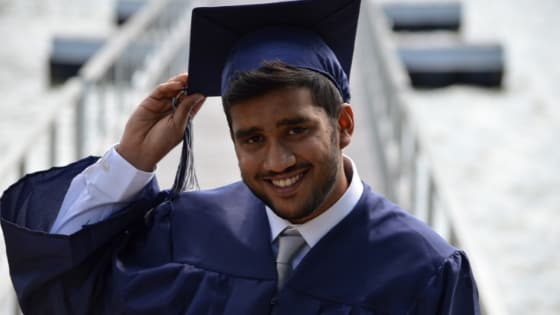 While both types of education are accredited and can help you work toward a career, one might fit your goals more than the other. If you're trying to decide which route to go, you can boil down the biggest differences between a degree and a diploma into three big points.
1. How your achievements are measured.
College degrees are measured by "credit hours." Basically, how many hours of studying is necessary per class and how many credits do you need to graduate.
Career diplomas are measured by Continuing Education Units (CEUs). CEUs are equivalent to a number of on-the-job training hours.
2. The time it takes to complete.
Even online, self-paced college programs like those offered at Penn Foster are expected to take around the two year mark (for associate degrees) to four or more years (for bachelor's degrees).
Career diplomas often can be completed in a shorter time frame, though some programs can require at least a year of study.
3. What you learn.
College degrees, no matter the major, often include a number of credits in courses that are considered "general education." Math, Composition, and Science requirements are part of your degree.
Career diploma programs concentrate on what you need to know for the specific field or career you're training for. When you're taking a writing class, for example, that class is specifically geared toward the kind of writing that is required in the day-to-day of that job.
For more information on choosing College vs. Career, watch our Facebook Live Episode where we talk about both options!
What careers don't require you to complete a degree program?
Jobs can be found in almost every sector that don't require you to complete a four year degree before you can get started. Every industry has different needs and more than one type of person or position needs to be filled for it to run efficiently. You can work in the booming healthcare industry. If that's not your thing, the creative or business fields have opportunities, as well! You can find a job you love when you're ready.
Find the field that interests you.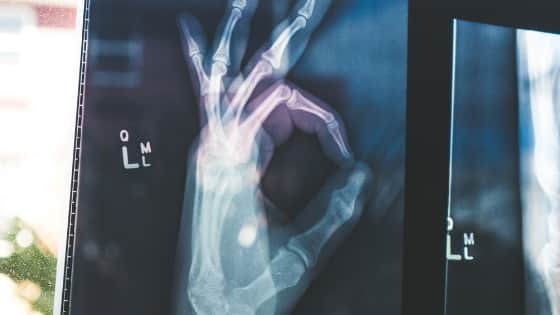 You need to figure out which career you do want and how you're going to get there.
Is helping others a big priority for you? A career in healthcare may be the perfect fit! Besides being able to work daily helping patients and their families, healthcare careers are expected to see a faster than average growth in the number of available jobs in the next ten years. You don't need to become a doctor or a nurse to make a difference in the field, either. Those who work behind the scenes as administrative staff, assistants, technicians, and more all impact the patient experience.
Not a big fan of blood, needles, and the other mess you might encounter in the medical field? Careers like Medical Administrative Assistant, Physical and Occupational Therapy Aide, Optician, and Pharmacy Technician Professional allow you to be a vital part of the field. From helping schedule patient appointments to being there to provide advice on medication, the work you do every day helps create a better patient experience.
Want to be able to see the impact you make with the work you do on a regular basis? As a Home Health Aide, you would be caring for patients in their home, helping them to see to their daily needs and monitoring their health. They get to stay in the comfort of their homes and you get to build relationships and really help people who may not be able to help themselves.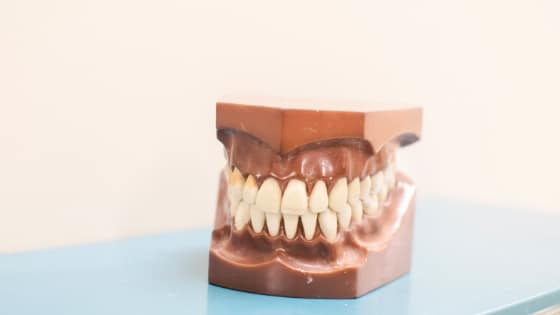 Don't mind the literal blood, sweat, and tears of the medical field and find being part of procedures rewarding? As a Dental Assistant, you'd be helping with the administrative side of dental work, while also having the opportunity to help the dentists and hygienists with patients.
There are plenty of necessary positions in healthcare that can help you jump start your career as soon as possible.
Is there anything outside the healthcare industry that doesn't require a degree to find success?
Definitely. You can still help others and be happy working as a Paralegal, assisting lawyers and law offices in taking care of the important paperwork needed to settle estates, go to court, and finding justice for their clients.
Kickstart your career with Penn Foster.
Ready to start building a rewarding career you love? You don't need to wait patiently working through a two or four year degree program, sit through rigorous placement exams, or spend time waiting for the next semester to begin. Get the training and skills you need to take your first step toward your dream job with a comprehensive career diploma program. Not sure where to start? Get more information from Penn Foster's dedicated Admissions Specialists today.