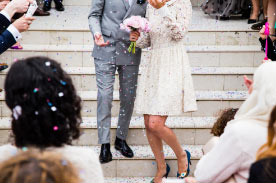 Walk down the aisle towards a job you love
You have an eye for design, amazing organizational skills, and you're great at planning parties at the best venues. It might seem like your skills are only used when your friends and families have special events or holidays, but you have a knack for bringing people together. After all, you love love. It's been your dream to find a way to turn that into a career. Becoming a professional wedding planner could be the happily-ever-after career you've been searching for.
Here's how Penn Foster's ABC® Certified Wedding Planner Career Diploma can help you prepare for work you're passionate about.
Plan to make wedding dreams come true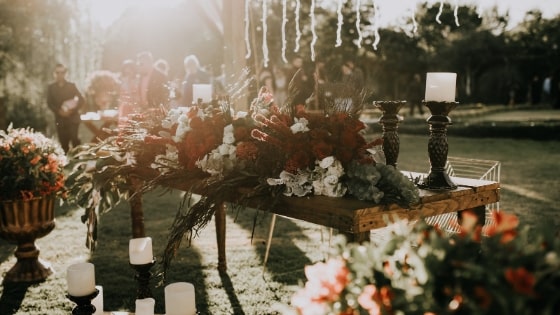 Brides often dream up their perfect wedding day from the time they're children. But when the big day is on the horizon as an adult, many aren't sure how to turn those childhood dreams into reality. That's where you come in! As a wedding planner, you'll be doing much more than finding the perfect venue, or setting up cake tasting appointments. You'll be taking your client's vision and making one of the biggest days of their lives one of the happiest. You're also there to make the day as stress-free as possible for the happy couple!
You'll be working with couples from their engagement to their reception planning the perfect event to celebrate their love. You're there with them every step of the way and, without you, their dreams could fall flat. From the initial consultation with the bride to coordinating vendor contracts to the end of the newlywed's celebration, you'll be a liaison between the vendors and the bride and groom from start to finish. You'll complete courses to help prepare you such as
The Role of the Consultant. In this course, you'll learn the general planning process for weddings and honeymoons.

Professional Wedding Vendors and Services. In this course, you'll learn how to bring together various wedding components for your clients' weddings.

Multimedia Marketing. Marketing yourself is an important part of being a wedding planner. You'll learn how to prepare a marketing plan to let people know that you are open for business.
As a wedding planner, you'll spend a lot of time working hard to make every detail perfect. But, your career will be rewarding. As the bride and groom celebrate with their loved ones and guests, you'll be able to witness the impact you had on making their day special.
Commit to a career that you're passionate about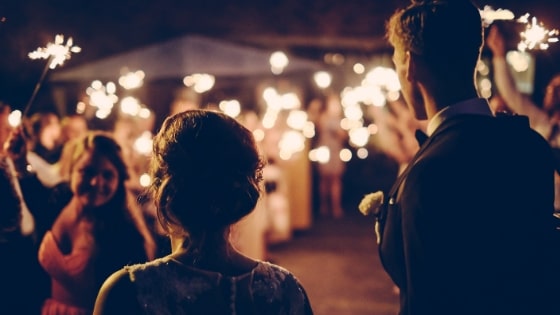 The wedding planning field can be unpredictable and exciting. From starting your own business to traveling and coordinating destination weddings, you'll be busy turning a couples' visions into a real-life event. With Penn Foster, you'll turn your Pinterest board into reality as your ideas come alive for your clients. With a 10% expected job growth, now is a great time to take the steps toward becoming a certified wedding planner. Complete this program in as little as 3 months and be on your way to a happy ending with a career you enjoy.
Aside from up-to-date courses, enrolling in our wedding planning program means you'll become a member of the Association of Bridal Consultants (ABC®). As a member, you can receive job support from the world's largest group of wedding planners. Upon passing the ABC®'s Professional Wedding Planner Certification exam, you'll be eligible for Certified Wedding Planner™ status and consultant-level membership. Also, as part of the program, you'll receive a $50 voucher to extend your novice membership in addition to a copy of Emily Post's Wedding Etiquette.
To find out more about how Penn Foster can help you prepare for the career you want, call to speak with our Admissions Team at 1.888.427.6500 today!