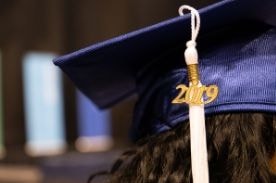 Looking back on the best moments of 2019.
We're approaching a new year, a new decade, and new opportunities. As you're wrapping up 2019 while preparing to own 2020, it's important to take time to celebrate what you accomplished in the last 300+days.
At Penn Foster, we're taking a moment to look back and we're overwhelmed by what our students, graduates, and faculty have accomplished. Before you dive into the new year, take a look at some of the amazing things we accomplished together. Walk into the next decade confident you can do whatever you set your mind to.
The 2019 Penn Foster Graduation was the biggest yet! 720 graduates from Penn Foster High School, Career School, and College traveled from around the world to celebrate their successes at the Penn Foster Graduation Ceremony, held on June 1, 2019 at Mohegan Sun Arena in Pennsylvania. Grads had over 3,000 family members, friends, and supporters there to witness their achievements. If you weren't able to attend the 2019 graduation, there's time to get ready for Graduation 2020! If you're finishing up your coursework, use the goal of walking the stage with fellow grads to push you through any roadblocks that come your way.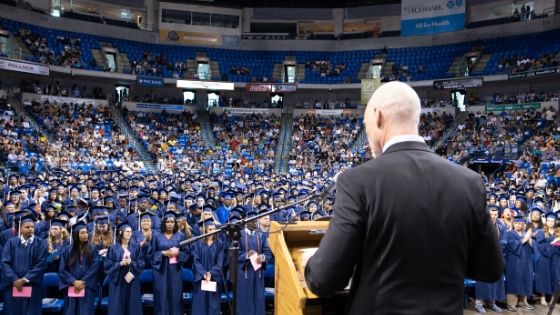 Our Graduate of the Year inspired all of us with her story. Penn Foster students and graduates have amazing stories. The 2019 Outstanding Graduate of the Year is no exception! Despite many health problems and setbacks, her determination to graduate with a high school diploma and make it to college inspired all of us and we couldn't be more #PFProud to call her a Penn Foster Alumna.This year's Graduate of the Year, chosen through a combination of student feedback and faculty votes, was Victoria Winters. Read her full story here.

We're on pace to see 70,000 students graduate from Penn Foster programs by the end of 2019. With students from all over the world in programs that range from the high school diploma to bachelor's degrees, we're expecting to see 70,000 students graduate before the end of the year. For those that do, don't forget to keep an eye open for information about the 2020 Graduation Ceremony!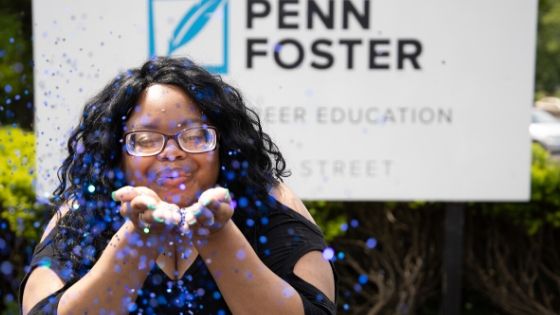 197 Helping Hands Award submissions showed us how much of an impact Penn Foster students and grads have on their communities. From helping neighbors to volunteering time at animal rescues and more, each person who shared their story has made a difference.

The 2019 Helping Hands Award winner made an impact. Elizabeth Worosz, who earned her degree in criminal justice with Penn Foster, uses her skills and expertise to help others through her work on the Council on Elder Abuse for the Center of Elder Law and Justice. She, along with others in the community, work together to detect and halt abuses committed against seniors—whether physical or financial.

Penn Foster students made their communities a better place to live. We don't just ask our students and graduates to volunteer without getting involved ourselves! A big part of the culture here at Penn Foster is giving back. This year, our employees volunteered to help families get what they needed for a Thanksgiving Dinner at Scranton's Family to Family event, spruced up a section of the Lackawanna Valley Heritage Trail, and helped the non-profit Greenhouse Project organize their space — among many other initiatives.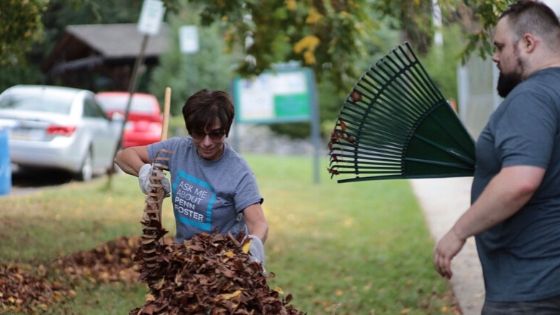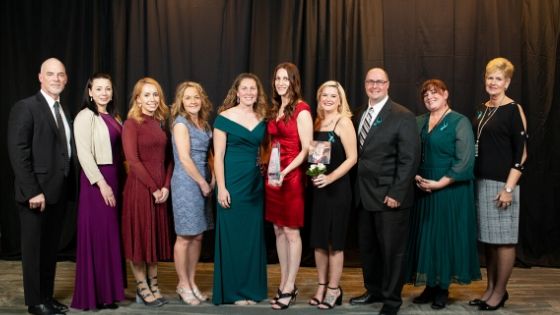 We've redesigned our Alumni Spotlight Podcast to make it better than ever! Hearing from other students who've done the same program and found success after graduation can help you stay motivated. What started a few years ago as a webinar series has become an engaging podcast that offers tips and advice from Penn Foster Alumni in a variety of programs. Check out the most recent episodes and sign up to share your Penn Foster story.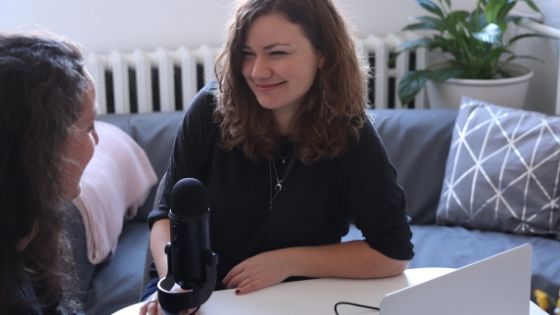 Our Student Ambassadors started an Ambassador Newsletter on the Community. Besides being a resource for students like you, our Ambassadors are talented and dedicated individuals. This year, they started a brand new newsletter called The Community Post with stories, info, and more, housed on the Student Community.

We met some amazing students in Detroit. We had the opportunity to hang out and chat with some amazing students in Detroit this year. See what they had to say about their Penn Foster journey and more in our YouTube video!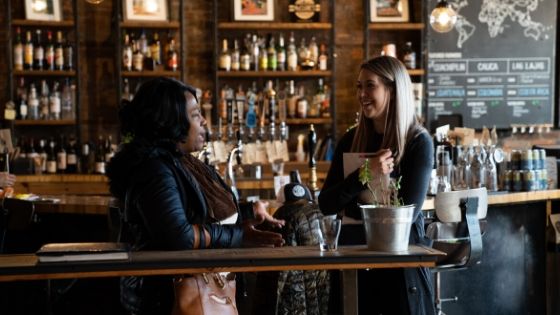 As of July/August, our veterinary technician students' "one and done" pass rate for the VTNE was 80%. Penn Foster vet tech students are some of the most determined people and, as of the summer, we're proud to say our "one and done" pass rate for the Veterinary Technician National Exam (VTNE) hit an amazing 80%! Keep up the amazing work in 2020!

We had a successful Student Success and Career Fair with useful webinars for students and graduates alike. From tips on interviewing like a boss, to negotiating your salary, there's something for everyone. If you missed attending the fair while it was live this year, no worries. You can watch the every webinar from the 2019 fair here.

We shared stories from some notable PF grads! Every graduate has accomplished something big just by finishing their diploma or degree. A few have taken what they've learned at Penn Foster and gone even further, studying for their next degrees and more.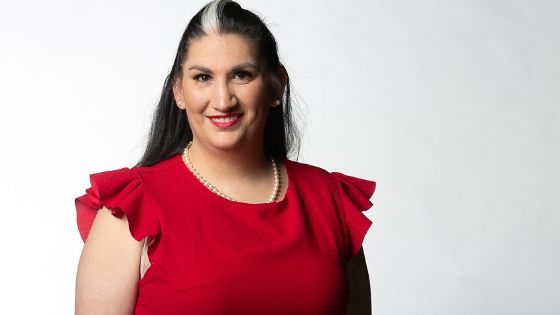 We had a number of shout outs from employers. It's always great to hear how well you do once you've graduated from your program and 2019 showed us how amazing you are and how much employers really appreciate what you're learning at Penn Foster. You can view all the shout outs on our Facebook.
Roaring toward 2020 with optimism and confidence.
You've accomplished a lot in 2019 with Penn Foster and out in the world. We can't wait to see what exciting changes and achievements happen in 2020.